US should show some nous in South China Sea: China Daily editorial
chinadaily.com.cn | Updated: 2023-08-13 19:31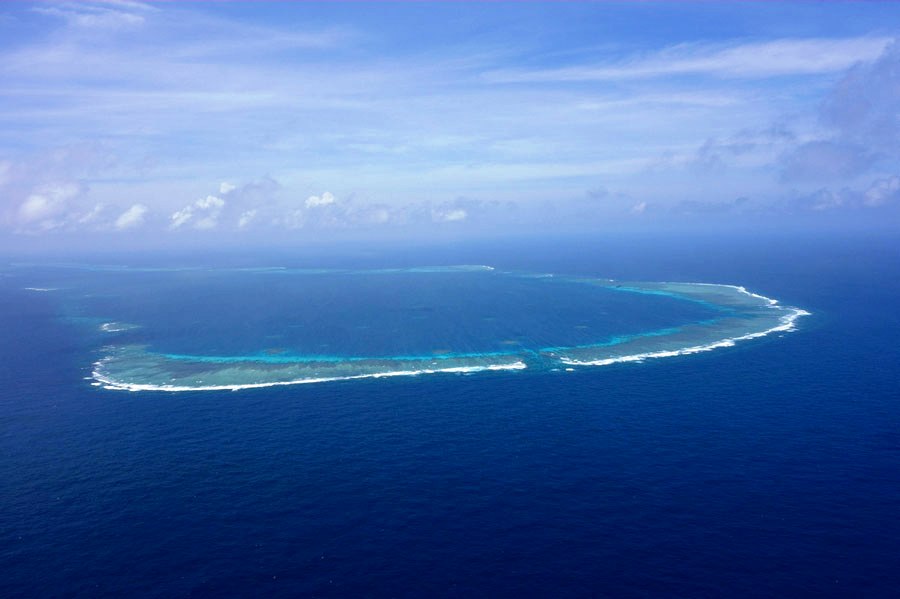 Despite the initial fault lying with the Philippines, China has been exercising great restraint following the incident at Ren'ai Reef, in which China Coast Guard vessels had to block Philippine ships from transporting construction materials to the warship the Philippines has grounded on the reef.
The Philippines grounded the warship on the reef in 1999, and has kept it occupied since, in a bid to support its illegal claim to the reef and its surrounding waters, which are Chinese territory. Although that action has strained relations, Beijing has tried to not let it prove terminal to Sino-Philippine ties. Keeping the bigger picture in mind, it has patiently waited for time and the elements to take the ship from the reef, rather than forcibly doing so itself.
Now though, the recent attempt by the Philippines to shore up the disintegrating vessel has prompted the Chinese Foreign Ministry to call for the removal of the grounded warship in order to prevent any further incidents. The recent incident at the Ren'ai Reef bears all the hallmarks of US meddling, with Washington openly goading the Philippines to challenge China.
Manila should not misjudge China's strategic patience or try to exploit it. Beijing has both the determination and capacity to protect its territorial waters. It is crucial for countries in the region to remain vigilant and join hands to maintain the peaceful environment. China and the Association of Southeast Asian Nations have made great efforts to maintain stability in the South China Sea and create a peaceful environment for regional cooperation and development. But outside forces, particularly the United States, have continually sought to undermine those efforts and create disruptions in the region.
Not only does its interfering in the South China Sea disputes undermine the principles of the rules-based order that the US claims to hold dear, but its unwarranted and unwanted interference in the Ren'ai Reef situation could destabilize the already parlous region. The South China Sea is home to various competing interests, and any misguided action has the potential to exacerbate existing tensions between neighboring nations or spark conflict.
Non-interference in the South China Sea disputes would be a more principled and responsible approach for the US, which would be better served by concentrating its attention and resources on its domestic problems. Investing in healthcare, infrastructure, education, and climate change mitigation would ultimately strengthen the US' position as a global leader more than it becoming embroiled in another ill-judged overseas conflict.
In its efforts to prevent tensions from escalating and to maintain peace and stability in the South China Sea, Beijing has reached out to Manila, hoping to resolve the tensions through dialogue and adherence to past agreements. The US should support those diplomatic efforts rather than trying to prod Manila to take a step too far.