China Focus: Homegrown aircraft rush to China's air emergency rescue missions
Xinhua | Updated: 2023-08-14 16:25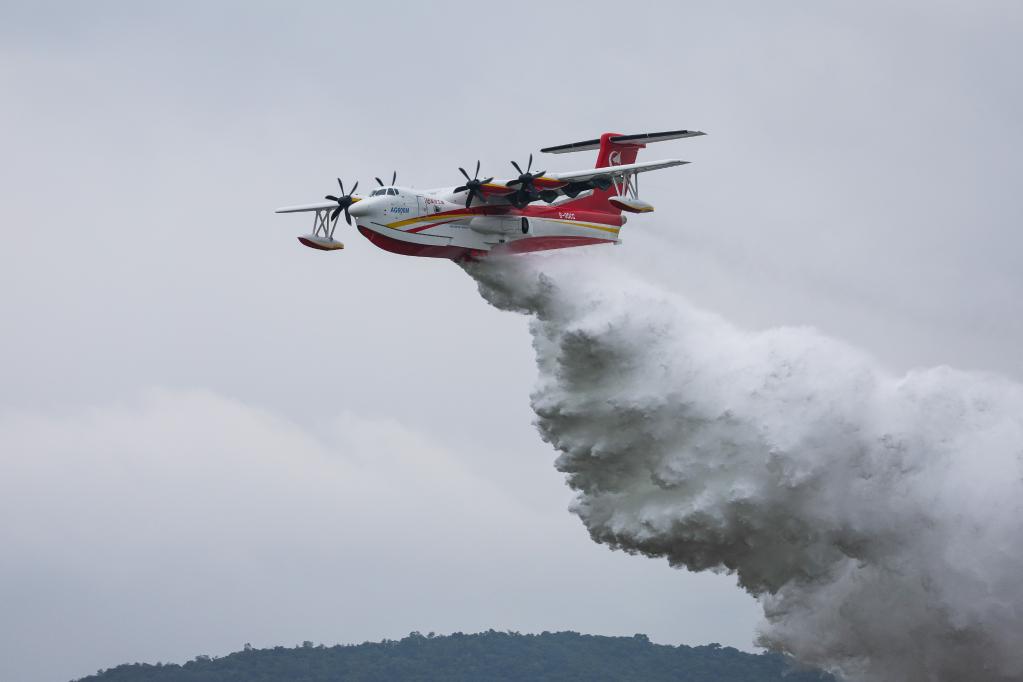 BEIJING -- There has been a continuous influx of indigenously-developed aircraft, fortifying the country's air emergency rescue system and bolstering its capabilities, according to the Aviation Industry Corporation of China (AVIC).
New models and added capabilities of homegrown aircraft will consistently contribute to elevating the country's emergency rescue capabilities, thereby safeguarding the well-being and livelihood of its people, said the AVIC, the country's leading planemaker.
According to China's 14th Five-Year-Plan (2021-2025), the country's national emergency management system will be improved by strengthening and improving the air rescue system and capabilities.
The AVIC said it has been endeavoring to bolster the development of aeronautic equipment for use in air emergency rescue, with major progress in multiple specialized aircraft for rescue missions.
A new member of the Modern Ark aircraft family, the MA60 firefighting airplane successfully made its maiden flight in late July, marking a major step forward in its further development and airworthiness certification work.
The MA60 firefighting aircraft is a medium-sized fixed-wing plane model tailored to serve forest firefighting and other emergency missions.
It enhances China's forest fire protection methods while supporting the development of the country's emergency rescue system, the AVIC said.
Prior to this, the AG600 large amphibious aircraft have been verified as capable of performing firefighting tasks. At this stage, it has the practical application capabilities to safely perform firefighting tasks, the AVIC announced in mid-July.
Codenamed Kunlong, or "water dragon" in Chinese, the AG600 aircraft family is developed to strengthen China's emergency rescue capabilities by combating forest fires, carrying out maritime search and rescue, and other critical rescue missions.
A vast country with complex landforms, China has been constantly strengthening its capabilities in the air emergency rescue sector. Various types of aeronautic equipment are in need to serve rescue operations.
China's State Council has issued a plan to boost the construction of the modern emergency management system and capabilities over the 2021-2025 period, by increasing aircraft for forest fire-fighting missions and making air-rescue capacities cover key forests and grasslands across the country.
Diverse models of homegrown aeronautical equipment have already shown the capabilities and adaptabilities in supporting emergency rescue.
In response to the impact of Typhoon Doksuri in late July, the Wing Loong-2H large civil unmanned aerial vehicle (UAV) has been dispatched to provide crucial support for emergency rescue operations in east China's Fujian Province.
Assigned by the Ministry of Emergency Management, the large UAV rushed to Fujian to monitor the water level, building damages, and other disaster conditions caused by the typhoon. It also collected and sent back real-time images and visual data involving meteorological information, which sustained the efficient commanding and management of emergency rescue.
Besides the Wing Loong-2H, other models of the Wing Loong civil UAV family had also served diverse rescue missions, such as telecommunications restoration, marine meteorological observation, and more.