Zhejiang Symphony plays to province's attractions
By Chen Nan | chinadaily.com.cn | Updated: 2023-08-17 15:04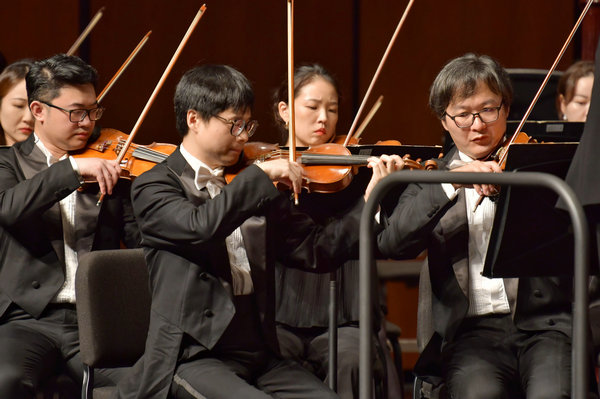 Under the baton of resident conductor Ouyang Wangjian, the Zhejiang Symphony Orchestra performed four original Chinese symphonic compositions for the 36th China Harbin Summer Festival on Tuesday.
One of the pieces performed during the concert, a one-movement piece titled Yu Wan Piao Xiang (Delicious Meal From Jade Bowl) and composed by Wu Na, was about Zhejiang cuisine — one of the eight great culinary traditions of China.
The second piece, Mai (Pulse), composed by Zhao Guang, was commissioned by the Zhejiang Symphony Orchestra to celebrate the cultural achievements of the Song Dynasty (960-1279).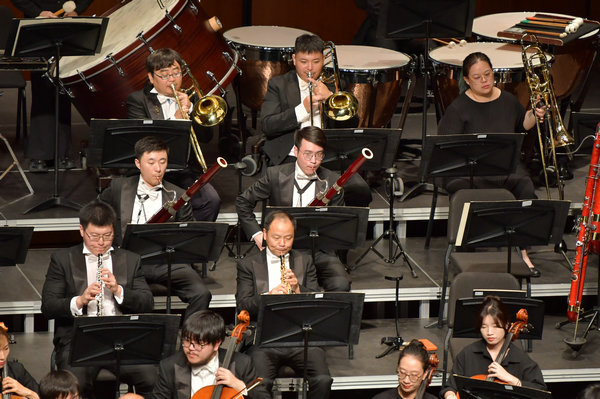 The last two pieces, the fourth movement of Above the Great Tide by Wang Danhong, which recounts the history and current reality of Zhejiang province and Qiantang River in the Warm Spring by Zhou Xianglin, ended the concert. As the newest piece commissioned by the Zhejiang Symphony Orchestra, Zhou's composition was inspired by Zhejiang's natural landscape and its hardworking people.
The concert was also part of the ongoing National Excellent Symphonic Works Performance, which kicked off on Aug 7, bringing 14 symphony orchestras from around the country to perform original Chinese compositions in Harbin.