China launches Earth observation satellite
By ZHAO LEI | chinadaily.com.cn | Updated: 2023-08-21 11:05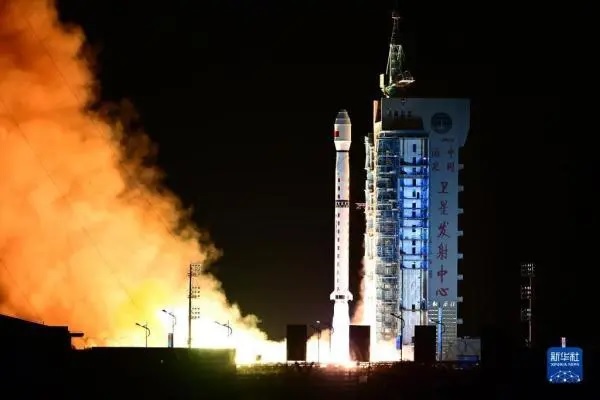 China launched a remote-sensing satellite early on Monday morning for Earth observation, according to China Aerospace Science and Technology Corp, the nation's leading space contractor.
The State-owned conglomerate said in a news release that the Gaofen 12D was carried by a Long March 4C rocket that lifted off at 1:45 am at the Jiuquan Satellite Launch Center in the northwestern Gobi Desert and successfully arrived in its orbit.
Remote sensing satellites refer to those tasked with observing, surveying and measuring objects on land or at sea as well as monitoring weather.
Developed by the Shanghai Academy of Spaceflight Technology, the Gaofen 12D is equipped with microwave payloads and its data will be used in land mapping, urban planning, agricultural yield forecasting, and disaster prevention and mitigation, the company said.
China launched the Gaofen program in May 2010 and listed it as one of the 16 national important projects in science and technology. By now, the program has established a massive space-based system with more than 30 satellites in active service.
Images and data from the Gaofen satellites have been widely used at thousands of research bodies and enterprises in dozens of industries across China and have helped reduce the country's dependence on foreign remote-sensing products.
The Long March 4C rocket, also a product of the Shanghai academy, has a liftoff weight of 250 metric tons, and is mainly used to send satellites to sun-synchronous orbit. It is capable of transporting satellites with a combined weight of 3 metric tons to a typical sun-synchronous orbit 700 kilometers above the earth.
The space mission on Monday was China's 37th rocket launch this year and the 484th flight of the Long March rocket family, the nation's main launch vehicle fleet.