Pictures with character
By Lin Qi | CHINA DAILY | Updated: 2023-09-05 07:49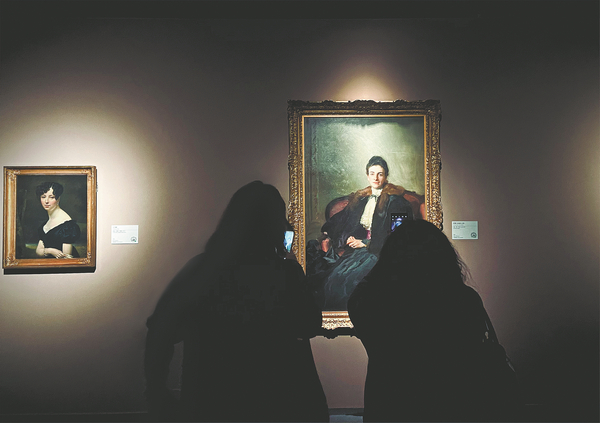 Fine examples of Western portraiture, spanning five centuries and featuring prominent historical figures, are on show in Beijing, Lin Qi reports.
Napoleon Bonaparte (1769-1821) once said: "Nobody knows if the portraits of the great men resemble them, it is enough that their genius lives there."
The French general and emperor obviously had a good sense of the importance of ordering portraiture to enhance his image as someone brilliant, powerful and superior. He would have felt satisfied that his dozen portraits, which remain intact in public and private collections around the world, have ensured his profile as one of history's most accomplished figures endures today.
Now four of those portraits, vividly presenting his masculinity and heroism from different perspectives, are on show at Faces of Time, a Beijing exhibition of Western portraiture with works spanning five centuries at the National Centre for the Performing Arts. The exhibition is set to run until Nov 12.
On show are 56 fine figure paintings and portraits from the collection of the Tokyo Fuji Art Museum of Japan.