Private company becomes first in China to launch rocket from sea
By ZHAO LEI | chinadaily.com.cn | Updated: 2023-09-05 18:06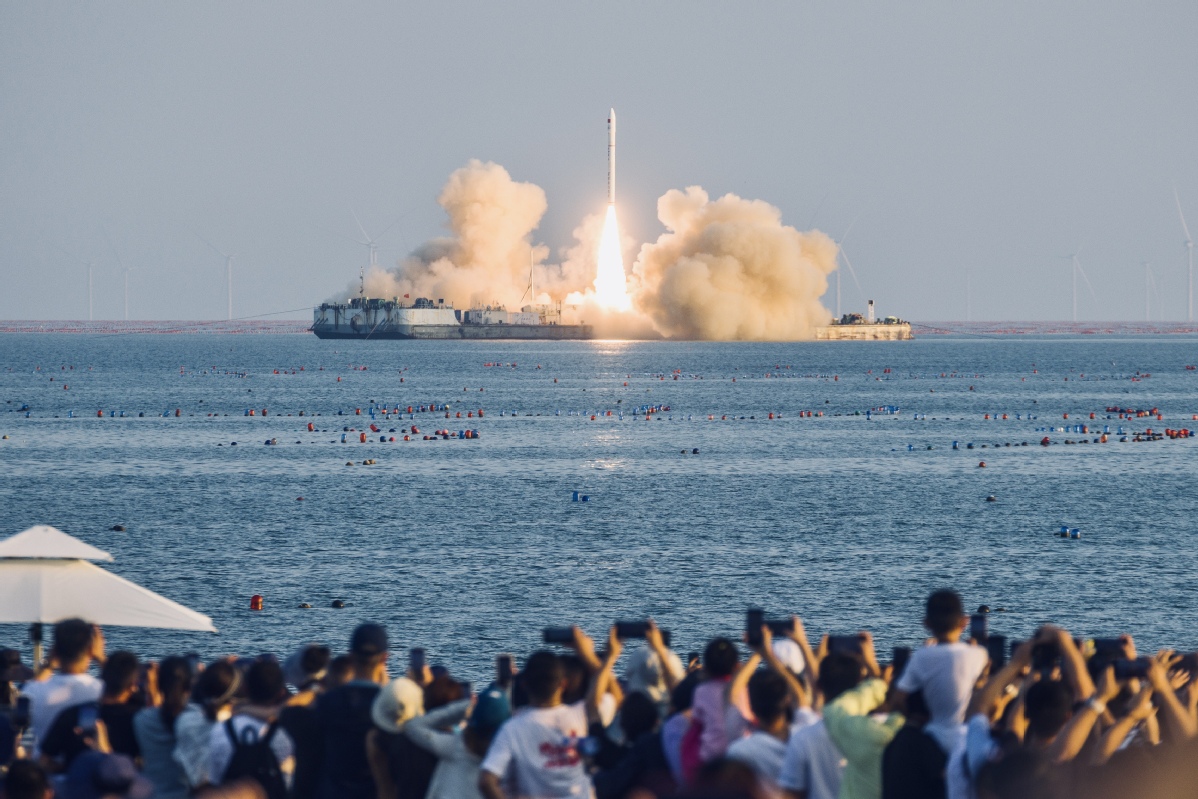 Galactic Energy, a rocket maker in Beijing, carried out the first sea-based launch mission by any Chinese private company on Tuesday evening.
The company announced that the sea-borne variant of its CERES 1 carrier rocket lifted off for the first time at 5:34 pm from a mobile launch platform — a modified submersible ship — in the Yellow Sea off the coast of East China's Shandong province and then sent four satellites into an orbit about 800 kilometers above the Earth.
The satellites were built by Guodian Gaoke, a satellite operator in Beijing, and will be used to collect data for the internet of things, according to Galactic Energy.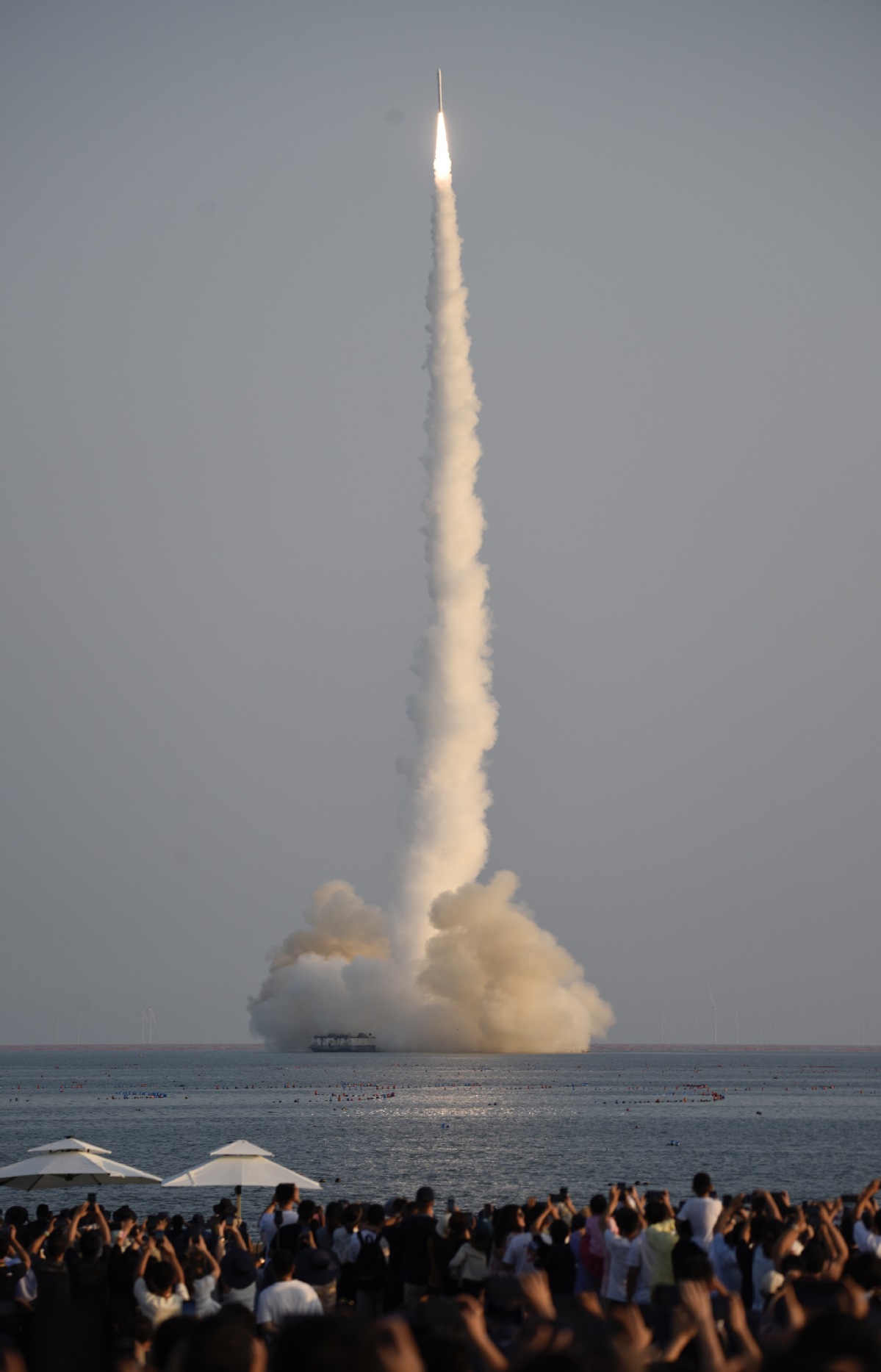 With the launch, the CERES 1 became the third Chinese rocket model — and the first made by a private company — capable of making liftoff both on land and at sea.
Before it, China had performed five sea-based launches — four by the Long March 11 rocket and one by the Smart Dragon 3, which transported 37 satellites to their orbit. Both types are products of the China Academy of Launch Vehicle Technology, a subsidiary of the State-owned China Aerospace Science and Technology Corp.
Galactic Energy has now carried out nine successful orbital launches in a row, far outperforming other private competitors. These CERES 1 flights have placed a total of 33 satellites into space.
The solid-propellant CERES 1 is about 20 meters tall, has a diameter of 1.4 meters and mainly burns solid propellant. With a liftoff weight of 33 metric tons, it is capable of sending a 300-kilogram payload to a 500-km sun synchronous orbit, or a 350-kg payload to a low-Earth orbit at an altitude of 200 km.