Sanya hosts international workshop on small modular reactors
By ZHAO LEI | chinadaily.com.cn | Updated: 2023-09-06 21:38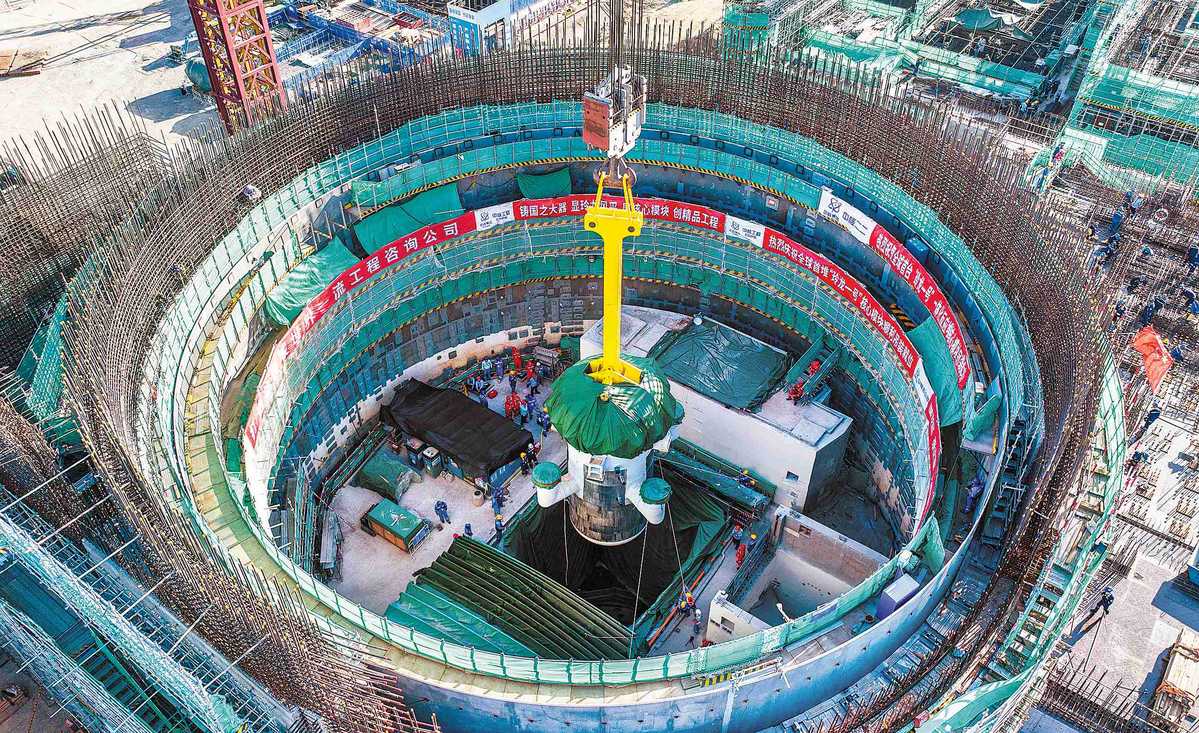 An interregional workshop focusing on the development and applications of Small Modular Reactors (SMRs) is currently underway in Sanya, a coastal city in Hainan province.
The event, jointly organized by the International Atomic Energy Agency (IAEA) and the China Atomic Energy Authority (CAEA), is scheduled from Monday to Friday. It has drawn participation from over 200 government officials and researchers representing more than 50 countries and regions, including Russia, France, Hungary, Brazil, and Pakistan. The workshop is set to facilitate in-depth discussions on various aspects of SMR technology, including development, user requirements, and safety oversight.
During the opening ceremony on Monday, Liu Hua, deputy director-general of the IAEA, commended China's accomplishments in SMR technology development and application. He emphasized the pivotal role that SMRs can play in advancing global energy transitions and mitigating climate change. Liu encouraged attendees to actively exchange experiences and insights during the seminar to further promote SMR technology worldwide.
Liu Jing, vice-chairman of the CAEA, highlighted the significance of SMRs in the context of global climate change. He described SMRs as a crucial solution for upgrading technology and advancing industrial development within the nuclear energy sector. China, as a pioneer in SMR development and deployment, expressed its readiness to share its successful experiences with the international community. Liu Jing emphasized China's commitment to fostering cooperation and jointly advancing advanced nuclear energy technologies, such as SMRs, to offer more nuclear energy solutions in the fight against climate change.
Gu Jun, general manager of China National Nuclear Corp, noted the company's comprehensive nuclear industry chain advantages. CNNC has been actively engaged in international cooperation on SMR technology, contributing to the drafting of the first SMR user demand document and advancing the development and utilization of SMRs like the Linglong One reactor and the Yanlong pool-type low-temperature heating reactor.
Official statistics indicate that more than 80 SMR technologies are currently under development worldwide.