China's Tianzhou 5 cargo spacecraft separates from space station combination
By ZHAO LEI | chinadaily.com.cn | Updated: 2023-09-11 17:32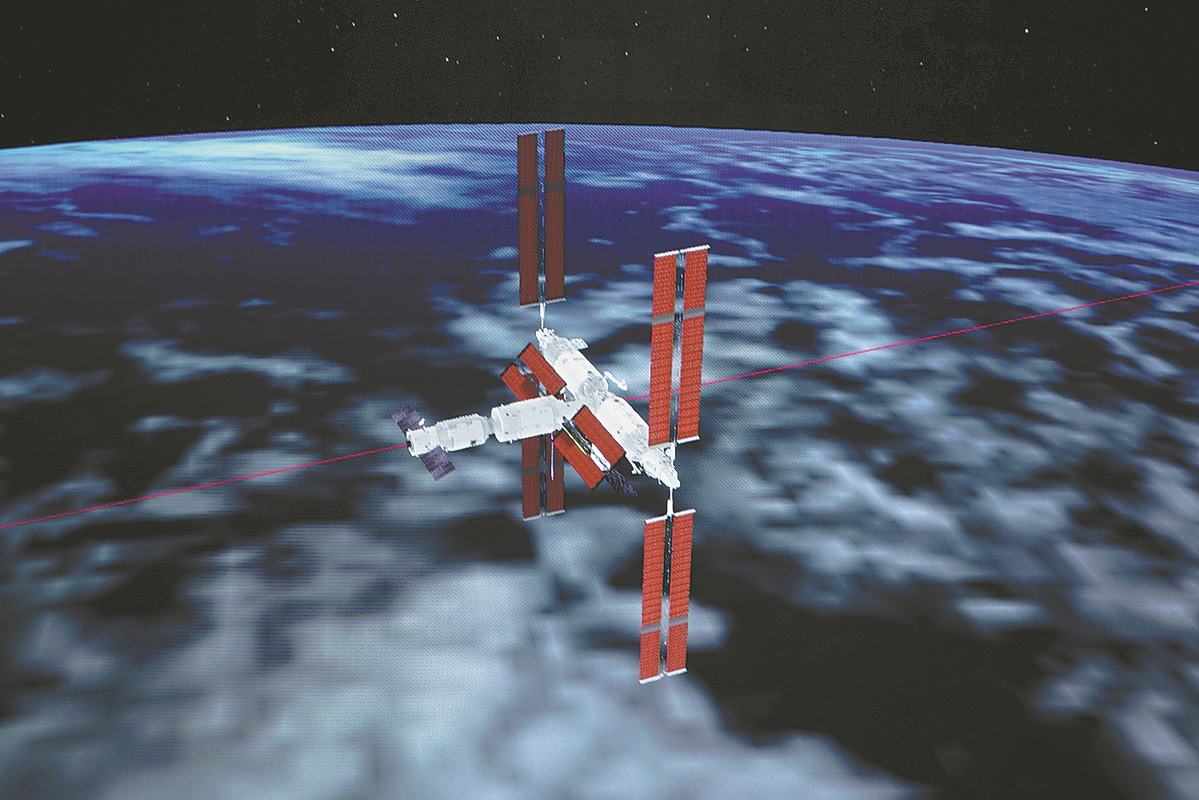 The Tianzhou 5 cargo spacecraft departed from the Tiangong space station on Monday afternoon and is set to return to Earth on Tuesday, according to the China Manned Space Agency.
The agency said in a brief release that the robotic craft undocked from Tiangong at 4:46 am and will be guided by ground controllers back to Earth tomorrow.
During its atmospheric reentry, most of the spaceship will burn up, and a small amount of debris is expected to fall into secure areas in the South Pacific Ocean, the agency noted.
The Tianzhou 5 launched on Nov 12 from the Wenchang Space Launch Center in Hainan province, and docked with Tiangong later that same day. It was tasked with refuelling the space station and bringing astronauts' living and work necessities.
It is the fourth cargo ship to have linked with the Tiangong, which is now manned by three astronauts in the Shenzhou XVI mission.
On May 5, the vessel undocked from the Tiangong station and started a solo flight that lasted 33 days for experimental purposes. It reconnected with the space station in June.
Currently, the Tiangong station is linked with the Tianzhou 6, which arrived on May 11.
Designed to function for more than a year, each Tianzhou cargo spaceship has two parts — a cargo cabin and a propulsion section. The vehicles are 10.6 meters long and 3.35 meters wide.
The cargo vehicle model has a lift-off weight of 13.5 tons and can transport up to 6.9 tons of supplies to the space station.