Europeans suffer total failure on Ukraine policy and sanctions against Russia
By YANG HAN in Hong Kong | chinadaily.com.cn | Updated: 2023-09-13 20:49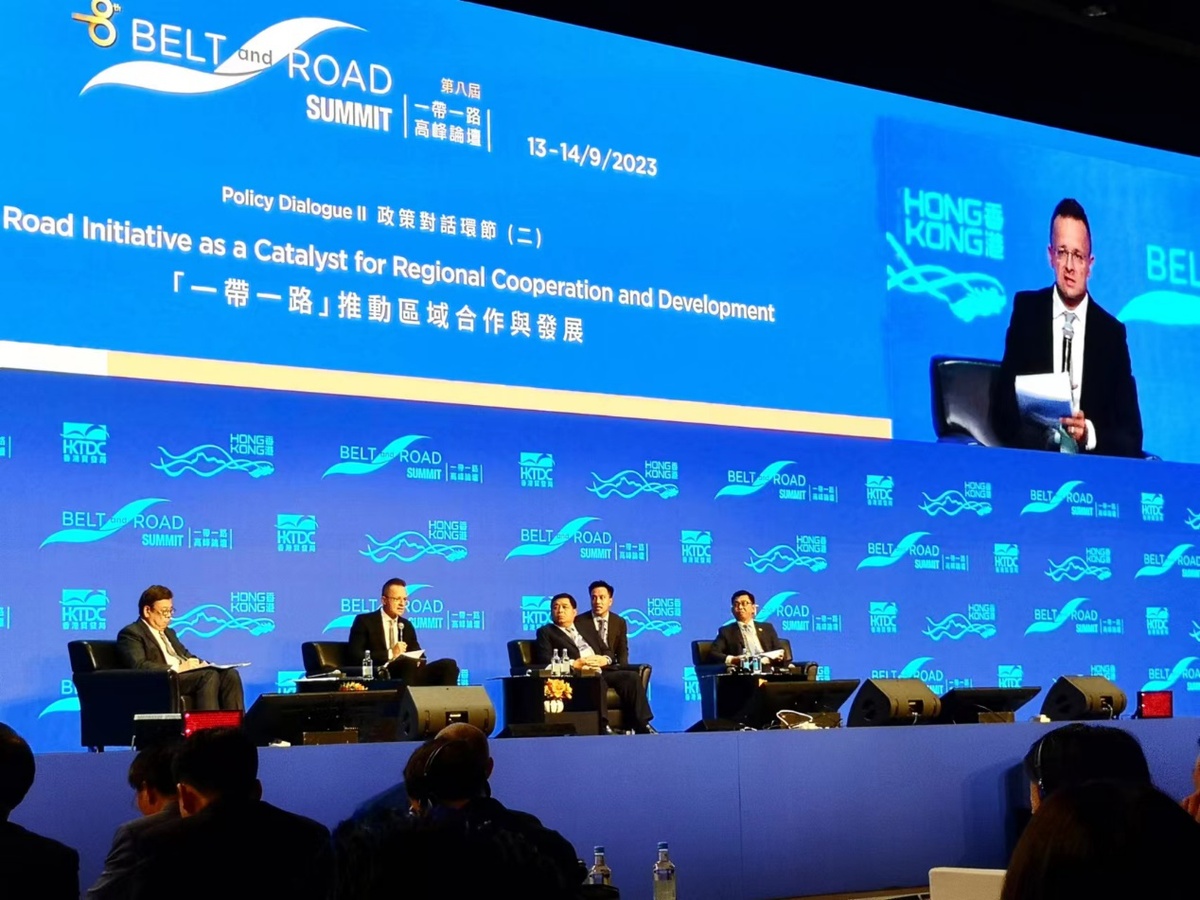 The European policies toward Ukraine and their sanctions against Russia are total failures and the proposal of politicians to de-risk with China will be a knockout for European economy, said Hungary's top diplomat.
Europe is in bad shape, to say the least, confronting both security and economic challenges, Minister of Foreign Affairs and Trade of Hungary Péter Szijjártó, told the Belt and Road Summit 2023 in Hong Kong on Sept 13, noting how his country's neighbor Ukraine has been at war for the last one and a half years.
He said Europe is bearing the cost of the Ukraine-Russia conflict as European people are dying, infrastructure is being ruined and the economy is suffering huge losses.
"Unfortunately, the answer Europe has given to this war proved to be a big mistake, a huge failure," he told the summit.
"Europe should have isolated this war, but instead of that, Europe has globalized this war."
Europeans should have prevented the war itself, but now higher risks of escalation keep emerging every day due to illogical acceptance and following of moves by the world's top military power. On top of this, Europe has decided to implement a policy based on sanctions.
"These sanctions have proved to be a total failure," Szijjártó said. This is because the goals of such sanctions, pressuring Russia and ending the war, have not been fulfilled, while the competitiveness of the European economy is decreasing day by day.
When it comes to the long-term impact of the war, the minister said there is another "very serious risk" as the world is going to be divided into blocs again.
The economic development of Europe had been based on a good combination of highly developed technologies and easily accessible and cheap natural resources from Russia. "But now the ties between the two … are now being cut, one by one," he noted.
Sadly, Szijjártó said more and more European politicians are using the term decoupling and de-risking, which both mean they would isolate European economy from China's.
"What would happen if you cut such ties? You are killing the European economy," he said, noting the annual trade volume between the EU and China has reached over 800 billion euros ($859 billion).
Therefore, Hungary is urging for an even tighter, stronger, more successful and more efficient economic cooperation between China and Europe, the minister added.
Hungary is one of the very few EU member states that have not delivered weapons to Ukraine. Hungary is aimed at becoming the meeting point of the West and the East, he said.