Sci-Fi convention readies itself to 'Meet the Future'
By Huang Zhiling and Peng Chao in Chengdu | China Daily | Updated: 2023-09-14 11:07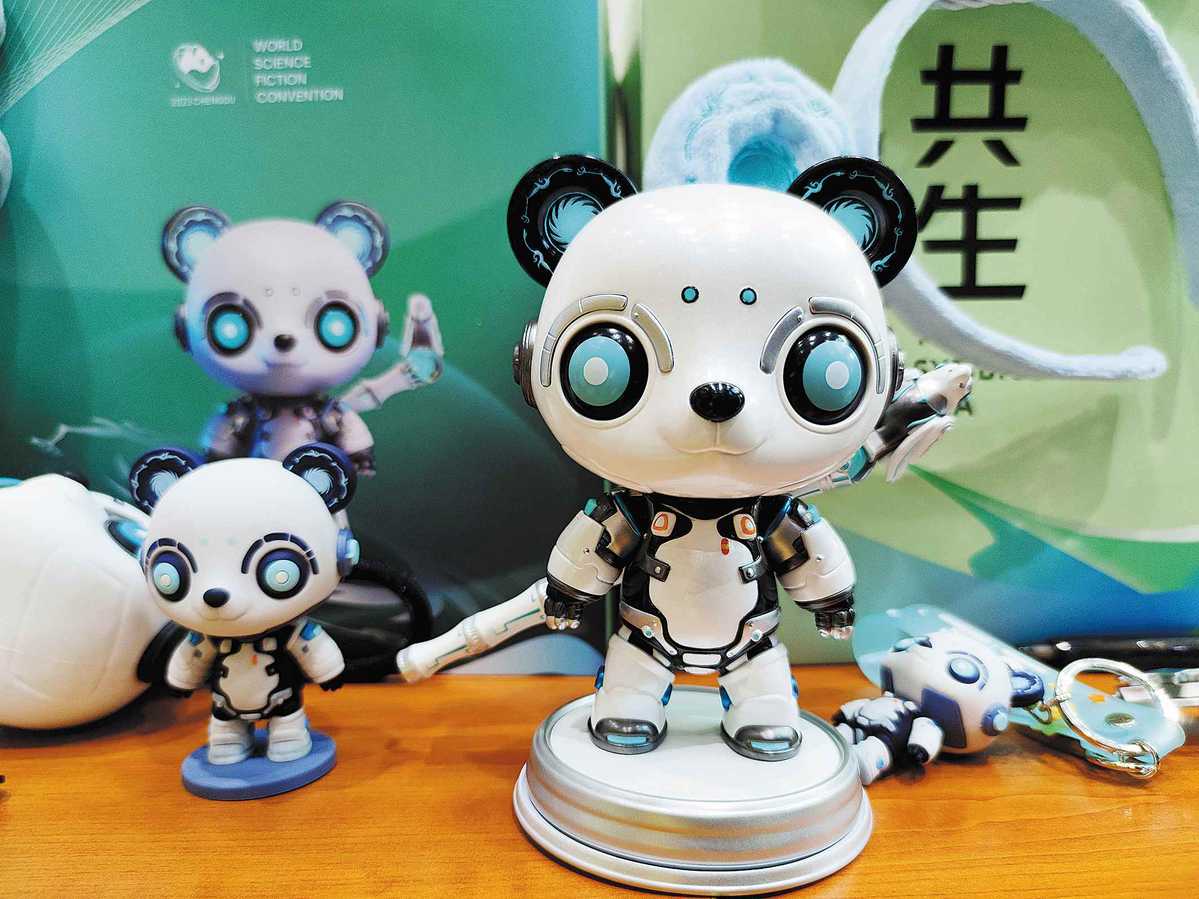 The slogan, emblem and name of the mascot for the 81st World Science Fiction Convention were officially released in Chengdu, Sichuan province, on Wednesday.
Chengdu will be the first city on the Chinese mainland to host Worldcon, the annual convention of the World Science Fiction Society and one of the world's largest sci-fi events.
To foster greater participation from sci-fi fans around the world, the organizing committee of the 2023 Chengdu Worldcon called for global submissions for the mascot's name and slogan on Aug 20 and received more than 5,000 submissions.
The organizing committee chose "Meet the Future" as the slogan of the convention, which will be held from Oct 18 to 22.
Yao Haijun, honorary co-chair of the organizing committee and president of Chengdu Science Fiction Society, said Chengdu is full of vitality and opportunities, especially in the field of scientific and technological innovation.
"The slogan embodies Chengdu's vision of embracing the world and meeting an infinite future with sci-fi imagination," he said.
The core element of the convention's emblem is the giant panda, a symbol of peace and friendship, which is also the most representative cultural symbol of Chengdu. The giant panda is surrounded by blue and green planets and rings representing technology and the future, sharing and harmony, said Yao.
The mascot, an imaginative and futuristic giant panda, was finally named "Kormo" by the organizing committee.
With a streamlined style and delicate metallic texture, the "Voyager "mecha on the giant panda pays tribute to the spaceship from the classic sci-fi film 2001: A Space Odyssey.
Based on the image of Kormo, the organizing committee is scheduled to develop more than 200 cultural and creative products, including toys, bags, clothing, stationery and daily necessities. These products are expected to go on sale at the end of September.
Liang Xiaolan, honorary co-chair of the organizing committee and vice-president of Chengdu Science Fiction Society, said the convention consists of more than 260 themed salons, parties, as well as an exhibition covering 5,000 square meters.
The winners of the 2023 Hugo Awards, the world's top prizes for science fiction literature, will be announced at the Hugo Awards Ceremony during the convention, according to the organizing committee.