Rot in Washington becoming irremediable: China Daily editorial
chinadaily.com.cn | Updated: 2023-09-14 19:48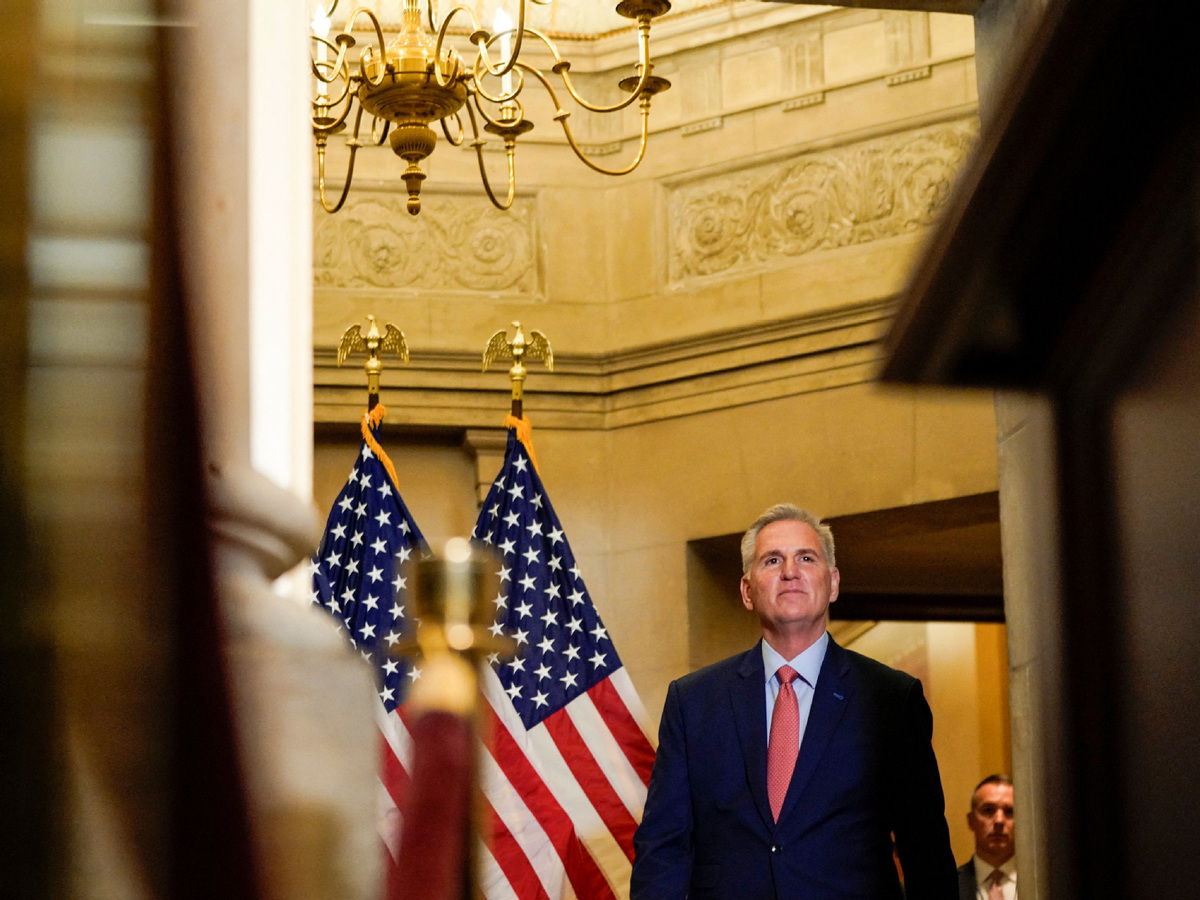 In the latest sign of the rot in the United States' political system, the Speaker of the House of Representatives Kevin McCarthy announced an impeachment inquiry into US President Joe Biden on Wednesday.
For the Republican-controlled US Congress, linking Democratic President Biden with the business deals of his son, Hunter, was meant to deal a heavy blow to Biden and throttle his attempt to seek a second term in next year's presidential election. With the leading Republican candidate, former US president Donald Trump, entangled in an array of legal troubles, the impeachment move serves to shift attention away from Trump.
Given that an impeachment inquiry is just a preliminary step in impeaching a president, it is hard to say how far it might go and whether it could deliver the results desired by the Republicans. But one thing that is certain is the wrangling between the two parties is becoming fiercer by the day and increasingly uglier in the run-up to the 2024 election.
With the 2024 presidential election drawing near, the attacks targeting Biden and Trump will only intensify, and US politics will only become more polarized. The latest impeachment move shows the Republicans are no longer content with competing on issues such as immigration, healthcare, or abortion. Instead, they are directly targeting the president himself. This will only result in pressing domestic issues being neglected, which will in turn aggravate the social woes in the US and affect the US people's welfare.
To pursue their own party's political gains, US politicians have become increasingly selfish and willfully blind to the interests of ordinary citizens as they are consumed by their efforts to attack and smear their political opponents. It is no exaggeration to say that something is rotten in the US political system, which bears all the historical signs of self-indulgence, decay and collapse.
With the entire US political system dysfunctional and rushing pell-mell toward failure, the members of Congress should stop trying to peddle US-style democracy to the world. They should strive to put their own country in order rather than preaching palpable nonsense.
They would do well to heed some words of caution concerning the affairs of the state. For if such deeds are allowed to assume the proportions whereby they become readily apparent to everyone, they will no longer be remediable. Such is the fate that looms over Washington.