High-altitude chopper in plateau tests
By ZHAO LEI in Tianjin | China Daily | Updated: 2023-09-15 09:23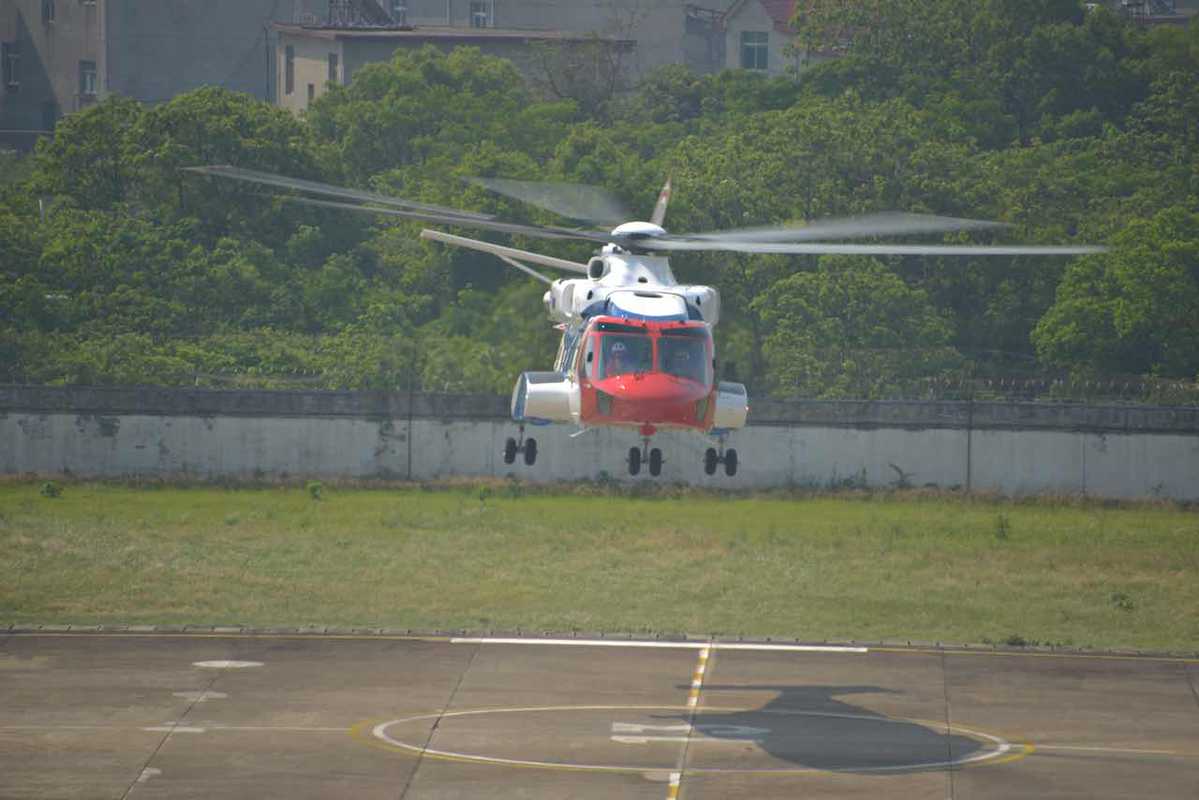 The AC313A, a heavy-lift, multirole helicopter developed by Aviation Industry Corp of China, has begun test flights in plateau environments, according to a project manager.
Xie Xiaowen, deputy general manager of the helicopter's manufacturer AVIC Changhe Aircraft Industry, based in Jingdezhen, Jiangxi province, said on Thursday that an AC313A prototype flew to a plateau airport in Southwest China on Sunday to start test flights in Yunnan, Guizhou and Sichuan provinces.
He said the model is well suited to plateau environments and can take off and land at an altitude of up to 4,500 meters.
"Its service will help to mitigate the shortage of transport vehicles for emergency search and rescue, and personnel and cargo movement in plateau regions such as the Tibet autonomous region," the manager said.
"After the plateau tests, it will perform flights in regions with extremely low temperatures. We plan to complete all of its airworthiness certification work before the end of 2025 and then start to deliver the helicopters to users," he added.
Designed by the China Helicopter Research and Development Institute, the AC313A is 19.3 meters long, 4.4 meters wide and has a maximum takeoff weight of 13.8 metric tons.
The two-pilot aircraft can transport 28 passengers. It is capable of fulfilling a wide variety of tasks such as personnel and cargo transport, fire extinguishing, disaster relief, emergency rescue, medical aid and maritime patrol, according to AVIC.
The helicopter conducted its debut flight in Jingdezhen in May last year.
Liu Wenqi, the AC313A's chief designer, said that compared with its predecessor, the AC313, the upgraded variant has new engines, rotor wing, transmission gear, and improved avionics, flight-control and hydraulic systems. Moreover, its interior space is larger than that of the AC313.
"Its deployment will put an end to the absence of a domestically developed, large civilian helicopter that can be used in plateau or low-temperature environments," Liu said.
Xu Chaoliang, deputy head of the China Helicopter Research and Development Institute, said the air becomes thinner as the altitude increases, and that affects a helicopter's engine performance, which will consequently increase the incidence of accidents.
"To handle this problem, we have used a series of technical modifications on the AC313A such as having enhanced power on the transmission system, upgraded avionics and flight-control systems, as well as the addition of an operational soundness monitoring instrument," he said.