Creativity paints a vibrant rural art scene
By Yang Feiyue | CHINA DAILY | Updated: 2023-09-18 08:00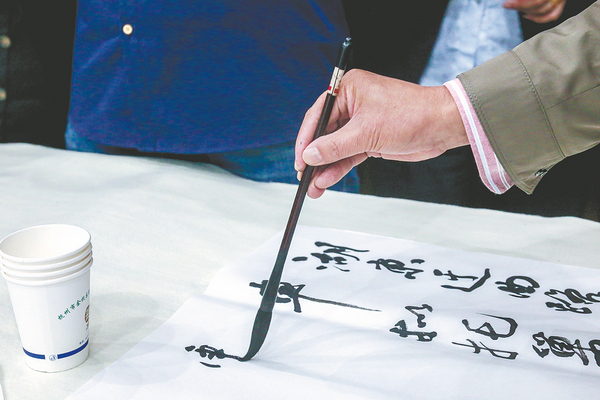 Developments in Qingshan village are part of the efforts by Yuhang district to explore the coexistence between art and rural life, to activate rural resources via artistic means, beautify the rural environment, and empower the village cultural industry.
To date, Yuhang has developed two national-level and two provincial-level art villages. Several other villages are also known for their calligraphy and poetry education.
About an hour's drive to the south, enormous bamboo forests surround Zijing village, which produces about 3 million flutes every year.
Going deeper in the village, a museum in the shape of a music note jumps out. It was built on the site of a former bamboo factory, and now presents a vivid walk through local bamboo and flute history.
Following a storytelling approach, the exhibition hall features interactive videos that bring to life historical objects used in making flutes, including ovens, old-fashioned hole-punching machines, and carving knives, creating an immersive experience. Stories about well-known flute players and craftsmen are also woven in.
The museum regularly organizes activities, including flute recitals and flute-making demonstrations, says Bao Mingyuan, a Zijing village official.
In addition, intangible cultural heritage inheritors and master flute makers are invited to conduct training sessions, enabling the public to be part of the passing on of local culture, Bao adds.
These positive developments have Huang Weidong, a villager, versed in the intangible cultural heritage of flute making, realizing that carrying forward the culture behind the craftsmanship is key to its development.
In recent years, Huang and his fellow flute makers have held livestream sessions to promote flute making and flute culture.
His daughter Huang Yu is also involved in the traditional trade.
After finishing music studies at the Hangzhou Normal University in 2015, she returned to Qingshan to help her father upgrade the family flute business.
Huang Yu has taken charge of production quality, and has tapped into her academic background to found her own flute workshop, where she has taught villagers to both make and play the instrument.
In her spare time, she gives online flute courses to win more fans for her village's specialty.