Sporting past gives tenor a head start
By Chen Nan | CHINA DAILY | Updated: 2023-09-18 08:15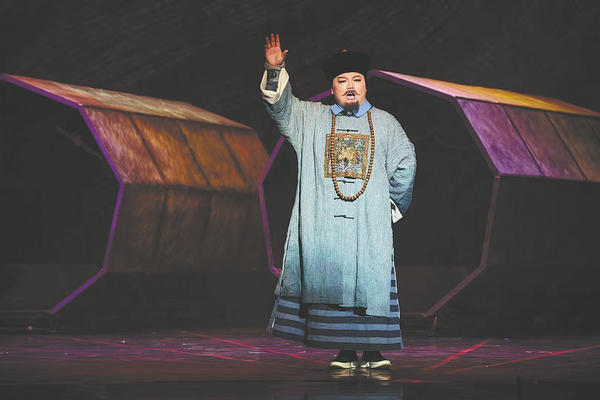 "I had never seen a piano before I was 17 and I had no idea about music," says Han. "My parents were very supportive, though they didn't know if I could make it.
"It was a bold decision but I was determined to give it a try," he adds.
Han found vocal teachers with the help of his school, and the next year, he enrolled in the Shanghai Conservatory of Music.
"I can still remember how hard I trained for the entrance exam after I applied to the conservatory. I woke up early in the morning and went to bed at midnight, the way I trained for my sports competitions," says Han.
His life changed and being a tenor is "a new kind of game" for Han, who now is an acclaimed opera singer.
Han has been singing with the National Centre for the Performing Arts for years, and gained a fan base with his roles in both Chinese and Western operas, such as that of Xiangzi, a poor young man from the countryside who comes to Beijing to become a rickshaw puller, the leading role in the Chinese opera Rickshaw Boy, based on the classic novel of the same title by Lao She (1899-1966), and Prince Calaf in Puccini's opera Turandot.