Sporting past gives tenor a head start
By Chen Nan | CHINA DAILY | Updated: 2023-09-18 08:15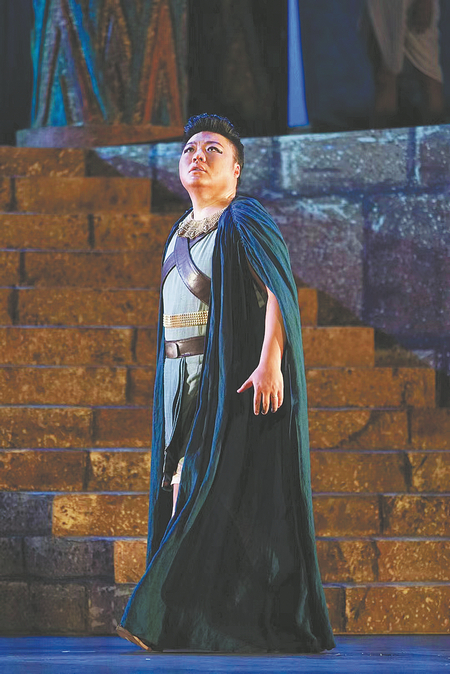 On Wednesday, Han will have a solo concert in Beijing, reviewing his career and performing some of his favorite and challenging arias, such as E Lucevan Le Stelle from Puccini's Tosca, Vogliatemi bene from Puccini's Madame Butterfly and Eri tu che macchiavi from Verdi's A Masked Ball, as well as songs adapted from pop music, which he has never performed before. Pianist Yue Peng, who is a senior piano coach with the China NCPA Orchestra and China NCPA Chorus, will accompany him. Baritone Yang Xiaoyong and soprano Li Xiuying will be Han's guest performers.
One of the memorable roles that Han played was Prince Calaf, which was his first opera experience. In 2009, he won the top prize at a major international opera competition held in Verona, Italy, and as a result, Han got the opportunity to play the role of Prince Calaf in Turandot.
"I was 24 years old then and I was very excited that I could play the classic opera in Italy. That prize gave me great confidence as a tenor and so far, I have performed in about 30 operas. But the first experience of performing onstage as a tenor was still memorable," Han says. Last year, Han performed the role again in the version produced by the NCPA, which was directed by Chen Xinyi.