Mining town eyes tomorrow by saving its past
China Daily | Updated: 2023-09-18 09:31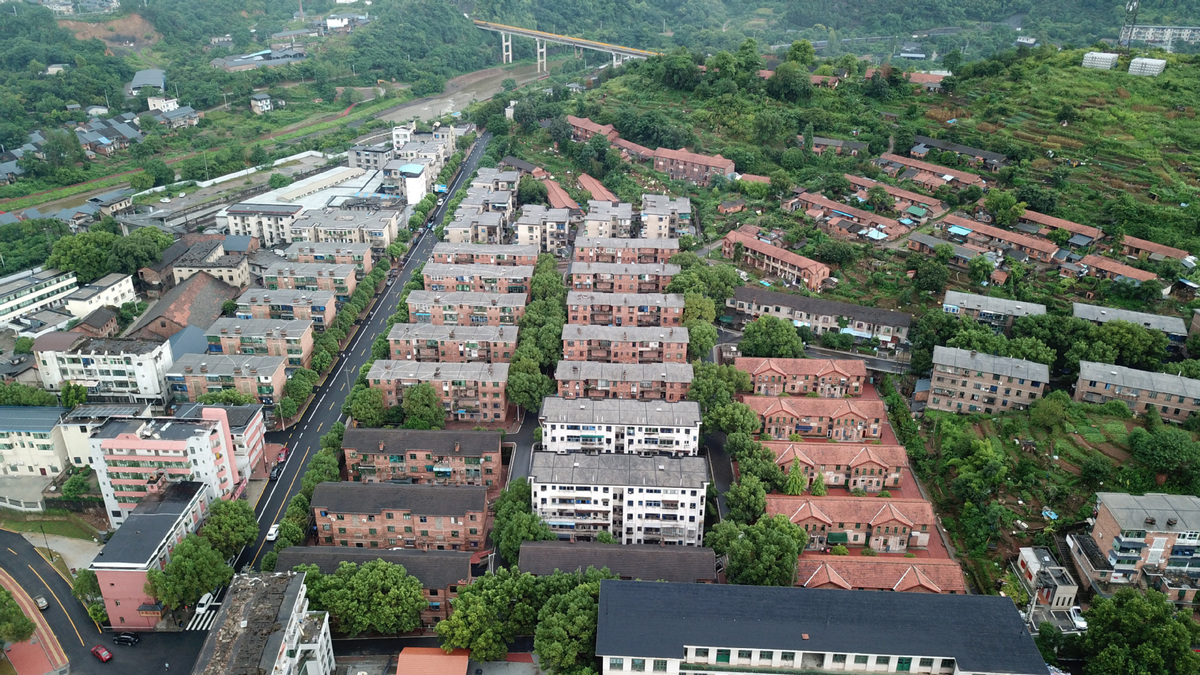 CHANGSHA — Li Jianda's father recently shared his hopes of returning to his hometown, a mining area with a constantly improving environment and a state-of-the-art healthcare center in the works.
Li was inspired by his father's words, which indicate the fresh start being given to the town where he grew up. The mine mentioned by Li's father was built in 1958 in Suxian district of Chenzhou, Hunan province. Both Li's grandfather and father belonged to the workforce of miners who devoted the majority of their youth to the industry during the 20th century.
However, following the mine's closure in 2004, a mass exodus of workers ensued, leading to the gradual deterioration of the once-prosperous mining community. As the years passed, the mine's office building and dormitory zone fell into disrepair.
The "fresh start" Li spoke about refers to the recent revitalization and enhancement of the former mining area, with a focus on the living environment, infrastructure and healthcare, as well as cultural and tourism development.
Now, a walk through the area reveals a clean and well-lit environment that exudes historical charm. The landscape features red brick structures, paved asphalt roads, an assortment of vegetation and rows of streetlights. "The mine has undergone tremendous changes and has become incredibly beautiful," said Li Xiangting, an 87-year-old retired miner.
He added that the former mining area, which had a lackluster atmosphere, has been rejuvenated through recent enhancements. It is now a comfortable residential zone and draws a significant influx of visitors after becoming well known.
Due to its distinctive industrial heritage, the area is now actively fostering tourism development.
Huang Zhiwen, secretary of the Suxian District Party Committee, said that the area is undergoing a revival, propelled by a series of transformational initiatives designed to give it new life.
"We are working with companies to restore old office structures and other assets within the mining area, while building a range of public amenities and tourist facilities," the official said.
According to Huang, a "time town" enclave is taking shape, based on the principle of "preserving the inherent charm through careful restoration and minimal alteration". It features a research center, a hot springs park, and cultural and creative ventures, along with various scenic attractions.
A leisurely walk through the "time town" feels like being transported back to the mining era of the early 20th century.
Recently, a large number of retirees and research groups visited a nearby mining cultural center, which has been extensively renovated and improved. In the exhibition hall, all attendees listened attentively to the story of the miners' courage and resilience.
"Although the mine has fulfilled its historical role, it persists as a spiritual guiding light, radiating the essence of its era," Huang said, noting that the mine's "revival" encompasses both a cultural tourism endeavor and an initiative to enhance livelihoods.
"Moving forward, we will further enhance people's well-being through the expansion of tourism," Huang said.
Covering approximately 20,000 square meters, the healthcare center that attracted Li's father commenced construction in October and is expected to be completed by December.
"A profound affection for his hometown has long held sway in my father's heart. When the center opens, I will bring my father back, enabling him to relish his senior years amid familiar surroundings," Li said.
Xinhua