Legal frameworks must adapt to AI, experts say
By Cao Yin in Jinan | China Daily | Updated: 2023-09-20 09:58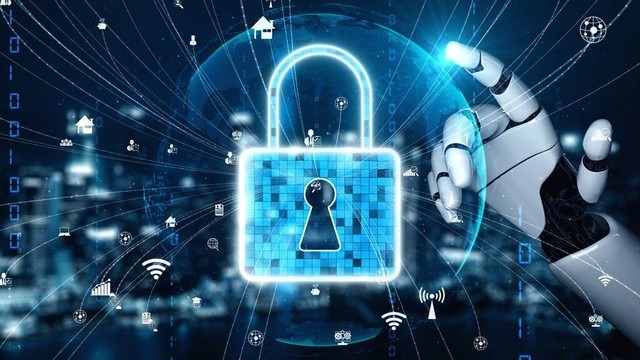 Protecting user data among high-tech areas that require more scope in law
Technical and legal experts have called for exploring a legal framework adapted to the age of artificial intelligence, with clarification of intellectual property protection principles, so as to stimulate technological creativity and promote the healthy development of new industries.
As AI-related technologies have grown rapidly and are widely applied in various fields, they have also brought challenges to IP-related work, such as how to ensure the legitimate use of data and how to protect the rights of data owners, according to Liu Zhaohui, vice-president of 360 Technology Co.
He made the remark on Tuesday while attending a forum themed "Planning Sound IP Strategy, Seizing Opportunities in New Arena of AI". It was a part of the 12th China Intellectual Property Annual Conference, which was held in Jinan, capital of Shandong province.
"The compliance issues with AI data sources are a crucial part of keeping a healthy online environment and maintaining the order of the copyright market," he said. "Whether works or content generated by AI have creativity and originality also needs to be determined by rule of law."
Sun Gu, general counsel of Li Auto, a new energy vehicle startup, introduced the latest development of an intelligent cockpit during the forum, noting that such technology is not only revolutionizing the interaction between drivers and vehicles, but is also becoming one of the major factors for consumers in car purchases.
While AI cockpits are making driving easier and safer, such products and services are also facing some legal risks, such as personal data protection, the legality of the interactive information and copyright infringement, he said, suggesting the country specify legal rules in this regard to advance the healthy growth of the automobile industry.
Liu agreed with exploring a new IP development and protection model or mechanism for the AI era, calling for clarifying the scope and principles of IP protection to ensure that the legitimate rights and interests of creators can be protected.
"We'd like to communicate with experts and scholars from all over the world on the digital issues about how to formulate more flexible and adaptable legal policies to protect IP rights to seek a balance between innovation and regulation," he said.
To reach the goal, he added that IP protection in the AI era needs joint efforts from government agencies, enterprises, academies, industrial associations and the public.
Themed "Intellectual Property Supporting All-Around Innovation", the two-day conference attracted hundreds of guests from home and abroad, including those from agencies governing the IP sector, as well as technology enterprises and academia.
The guests will exchange ideas on topics related to IP protection and innovation during multiple forums, such as on the protection of IP rights in the era of generative AI, and on the more efficient application of scientific and technological achievements in daily life.