Shenzhou XVI astronauts give lecture to millions of students
By ZHAO LEI | chinadaily.com.cn | Updated: 2023-09-21 18:23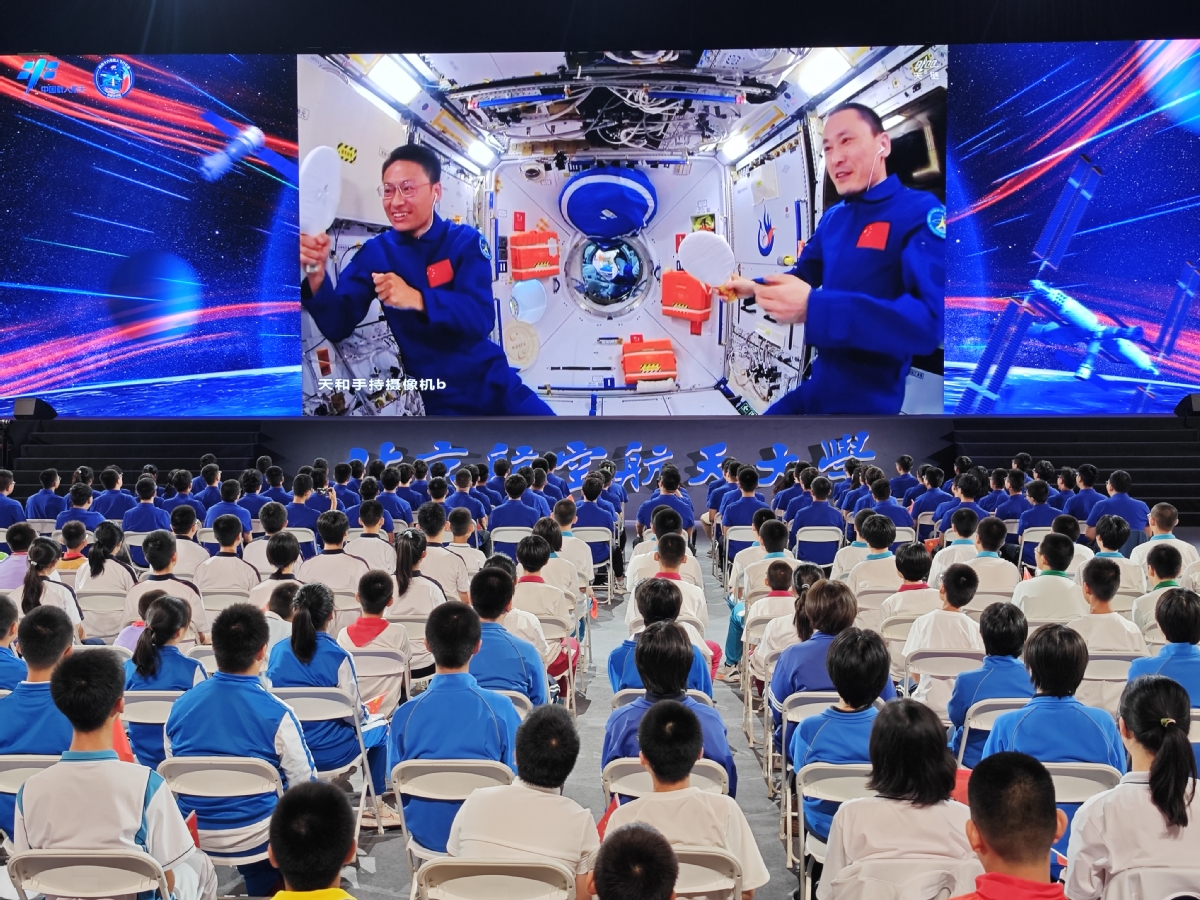 The Shenzhou XVI crew members gave their first science lecture on Thursday afternoon from the orbiting Tiangong space station to students around the globe.
In the first part of the 48-minute lecture, livestreamed worldwide by China Media Group — mission commander Major General Jing Haipeng, spaceflight engineer Colonel Zhu Yangzhu, and the mission's science payload specialist Professor Gui Haichao — greeted the students and showed them the living and work quarters as well as the cutting-edge scientific apparatus inside the Mengtian science module. They also shared their experiences in space.
The crew then conducted several experiments to show physical phenomena in the unique environment inside the space station.
In one experiment, Zhu and Gui used ping-pong bats and water balls to display the effect of liquid surface tension in orbit. During another experiment, the two astronauts lit a candle to show how a flame takes shape in a microgravity environment.
The astronauts invited students to conduct similar experiments on the ground to observe the differences to those undertaken in space.
They also answered questions from the students on topics including space debris, the impact of weightlessness on astronauts, and scientific payloads onboard the massive orbital outpost.
Tens of millions of students across China watched the televised event hosted by the China Manned Space Agency, Ministry of Education, Ministry of Science and Technology and other government departments.