Spotlight shines on Beijing's central axis
By XIN WEN | China Daily | Updated: 2023-09-25 08:25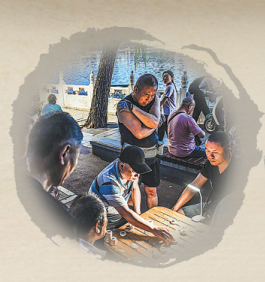 Residents play chess beside Shichahai Lake along Beijing's Central Axis. CHEN ZHONGHAO/XINHUA
Exhibition highlights the need to protect cultural heritage along ancient route.
Some 50 old black-and-white photos displayed at an exhibition that just ended in Zhongshan Park, Beijing, gave visitors a sense of the historical and cultural significance of the Chinese capital's Central Axis.
The exhibits also served as a reminder of the need to protect cultural heritage along this route.
The prints, from the 1860s to the 1940s, are the work of domestic and foreign photographers and institutions, including Italian-British photographer Felice Beato, Chinese lensman Lai Afong, Zurich Lithograpic Co and Tongsheng Photo Studio.
Gai Jianzhong, research center director at Zhongshan Park and co-curator of the exhibition, said: "These images were exhibited for the first time as original photos within the context of the Beijing Central Axis. They will undoubtedly provide a new framework and reference system for the study and display of Chinese historical images, especially those related to Beijing's urban history."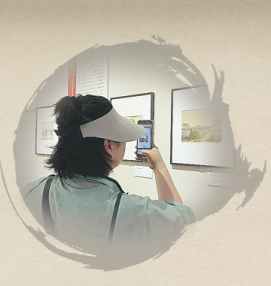 A visitor views an exhibition of old black-and-white photos of the axis at Zhongshan Park. CHINA DAILY
He added that the greatest significance of the photos is that they depict some of the primitive conditions of buildings along the Central Axis, which will help with future restoration and preservation work.
Selected from more than 10,000 old photos of the Central Axis, the prints were displayed based on locations along the axis from south to north.
The exhibition showcased images of the key heritage sites on the axis, including Yongding Gate, Zhengyang Gate, the Altar of Land and Grain, the Imperial Ancestral Temple, Jingshan Park, the Temple of Heaven, and the Bell and Drum towers.
Gai said, "My aim in curating the exhibition was to show the original prints to visitors. As there was no need for the exhibition to be overly luxurious or visually appealing, our display may have seemed a little basic, featuring only white walls and a relatively small number of photos."
Zhongshan Park was the venue for the first photographic exhibition in China, which was staged by Beijing's Light Society in June 1924 at the Laijinyu Pavilion.
Chen Wanli, one of the society's founders, displayed more than 60 of his works. After the exhibition, he selected 12 of these works for a personal photo album.