Shenzhen delegation makes a match in Kuala Lumpur
chinadaily.com.cn | Updated: 2023-09-25 21:48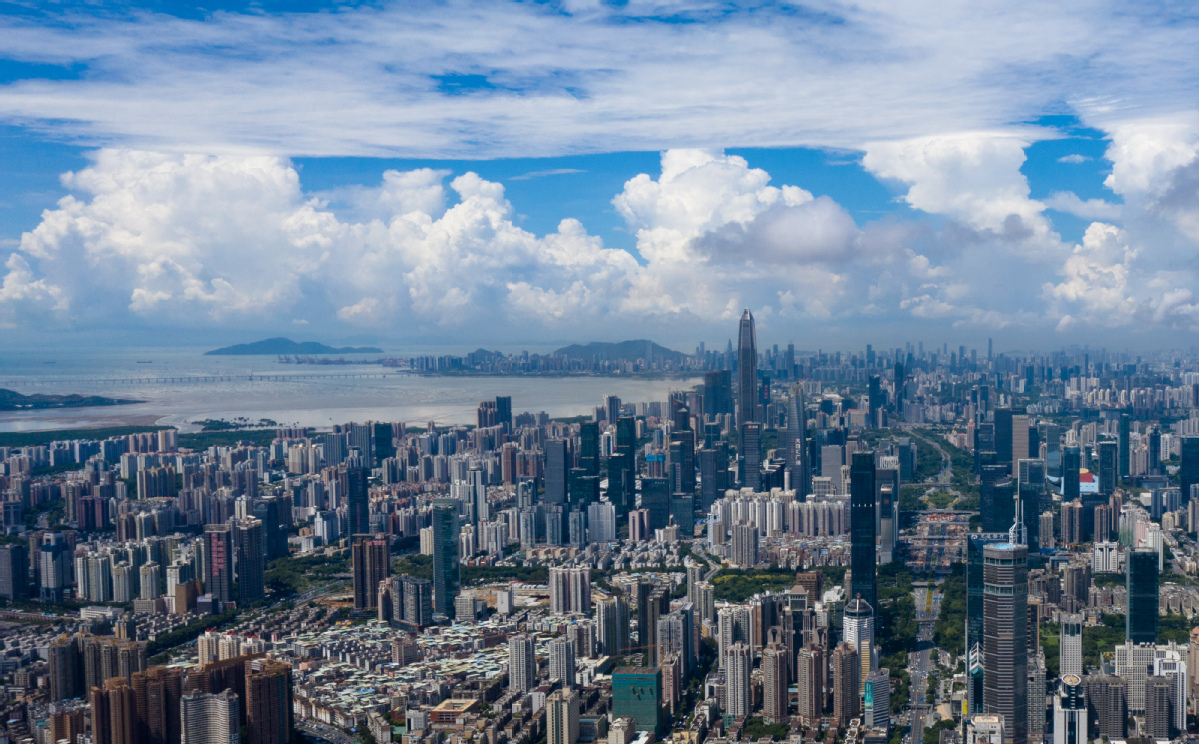 New opportunities will arise in fields including smart cities and medical devices after the signing of 22 deals between companies from Shenzhen and Hong Kong with countries of the Association of Southeast Asian Nations (ASEAN) in Kuala Lumpur, Malaysia.
These deals, worth more than 10 billion yuan (US$1.37 billion), were inked during the China (Shenzhen, Hong Kong)-ASEAN (Kuala Lumpur) Emerging Industries Matchmaking Meeting on Sept 21.
They were among the efforts of the delegation from Shenzhen, led by Mayor Qin Weizhong, to strengthen the collaboration between China and ASEAN member countries in emerging industries.
The delegation visited Malaysia from Sept 20-22 on the final leg of its trip after Saudi Arabia and Vietnam.
Qin said that ASEAN, one of the most dynamic and promising regions in the world, has become Shenzhen's second-largest trading partner and the largest source of imports.
Guangdong province's Shenzhen will join hands with neighboring Hong Kong Special Administrative Region to play an important role as a hub linking China and ASEAN to further strengthen exchanges and cooperation in emerging industries, Qin said at the matchmaking meeting.
These industries include digital economy, network communications, new energy vehicles, renewable energy, and intelligent manufacturing.
Meanwhile, both sides will explore new cooperation possibilities in the fields of science and technology innovation, economic and trade investment, smart cities, culture, sports and tourism, and modern agriculture, Qin added.
Through these efforts, the ties between Shenzhen, Hong Kong, and ASEAN countries could be further tightened with win-win results, he noted.
During his visit to Malaysia, Qin met with Minister of Agriculture and Food Security Mohamad Sabu and Liew Chin Tong, deputy minister of Investment, Trade and Industry.
To promote their all-round, multi-disciplinary, and high-level cooperation for a more prosperous and better future, they agreed to establish a more convenient platform to highlight the benefits for enterprises and talents in Shenzhen and Malaysia.
This year marks the 10th anniversary of building a more closely-knit China-ASEAN community with a shared future, as proposed by Chinese President Xi Jinping.
In July, the China-ASEAN Forum on Emerging Industries was held in Shenzhen.