Nuclear sector 'can help climate change fight'
By JULIAN SHEA | China Daily Global | Updated: 2023-09-26 09:40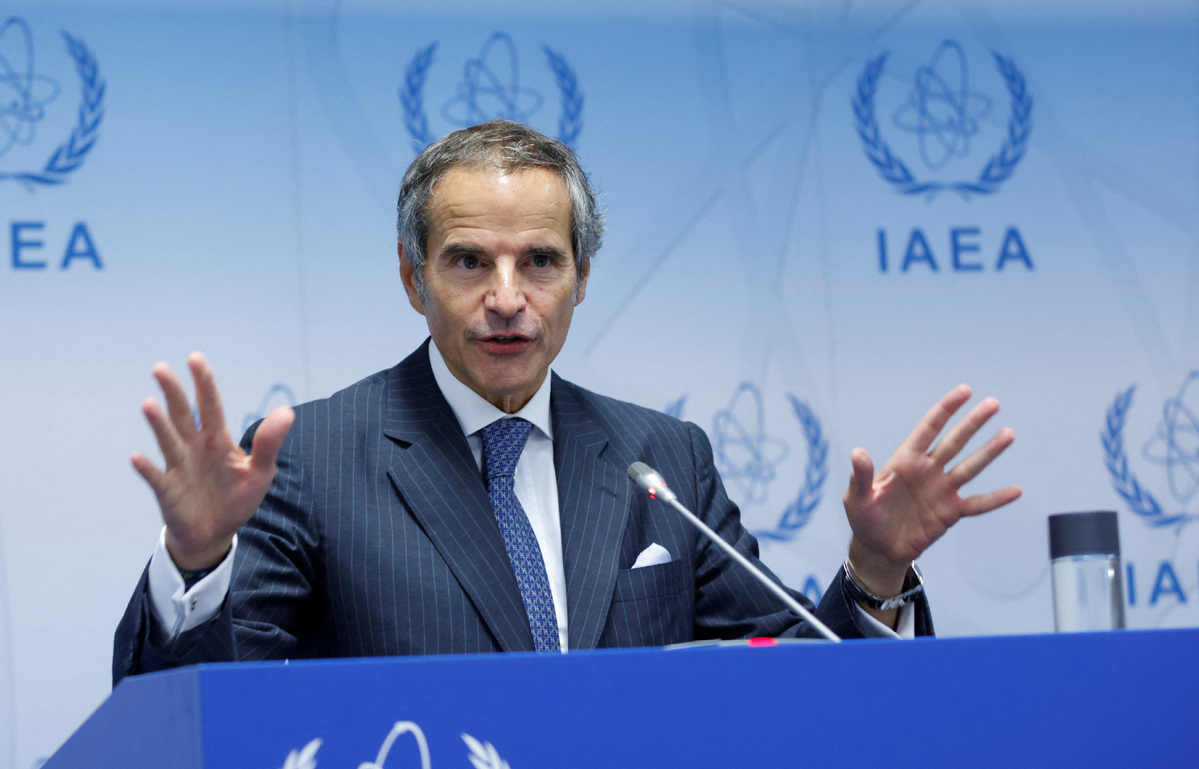 Representatives of the 177 member states of the International Atomic Energy Agency gathered in the Austrian capital Vienna on Monday for the start of the body's 67th general conference.
In his opening remarks, its Director General Rafael Mariano Grossi said opinion polls showed that the "tide is turning" with regard to the public's view of the nuclear sector, but that stakeholders "still need to engage … openly and proactively", with the devastating impact of climate change highlighting the positive role nuclear could play in the future.
"Our work in widening the access to life-affirming nuclear science and technology is happening against a background of seismic shifts in our climate," he explained.
"Our climate emergency is undeniable, but so is our ability to do something about it.
"Four years ago, nuclear power was struggling to gain a place at the table in major global conversations and events on energy and climate change. Today, nuclear power not only has a place at the table but is increasingly recognized as part of the solution.
"In the past few years, we have not been vocal enough about the benefits of nuclear power, but that page has been turned."
The conference runs until Friday, and on the agenda will be issues such as nuclear safety, security and safeguards in Ukraine, the Middle East and Democratic People's Republic of Korea.
As of Aug 31, Grossi said, 53 missions comprising a total of 116 IAEA staff members had been deployed as part of a continued presence at Ukraine's five nuclear sites.
One early significant breakthrough from the conference was the decision of Saudi Arabia to end light-touch oversight of its currently small-scale nuclear activities by the United Nations' atomic watchdog, and instead adopt full-scale safeguards, as requested by the IAEA for several years.
Saudi Arabia hopes to grow its still small nuclear program, and as it has yet to fire up its first nuclear reactor, it still qualifies for inspection under the arrangement known as the Small Quantities Protocol, or SQP.
For some time, Grossi has called on the many countries who are still part of the SQP to amend or rescind that arrangement, saying it is a "weakness" in global nonproliferation, and Saudi Arabia has long been one of the countries that the IAEA has been trying to persuade to switch to the Comprehensive Safeguards Agreement, or CSA.
Speaking through an interpreter, Saudi Energy Minister Prince Abdulaziz bin Salman told the conference "the kingdom has recently taken the decision to rescind its Small Quantities Protocol and to move to the implementation of a full-scope Comprehensive Safeguards Agreement".