Arctic Ocean team return to China
By ZHAO LEI | chinadaily.com.cn | Updated: 2023-09-27 19:53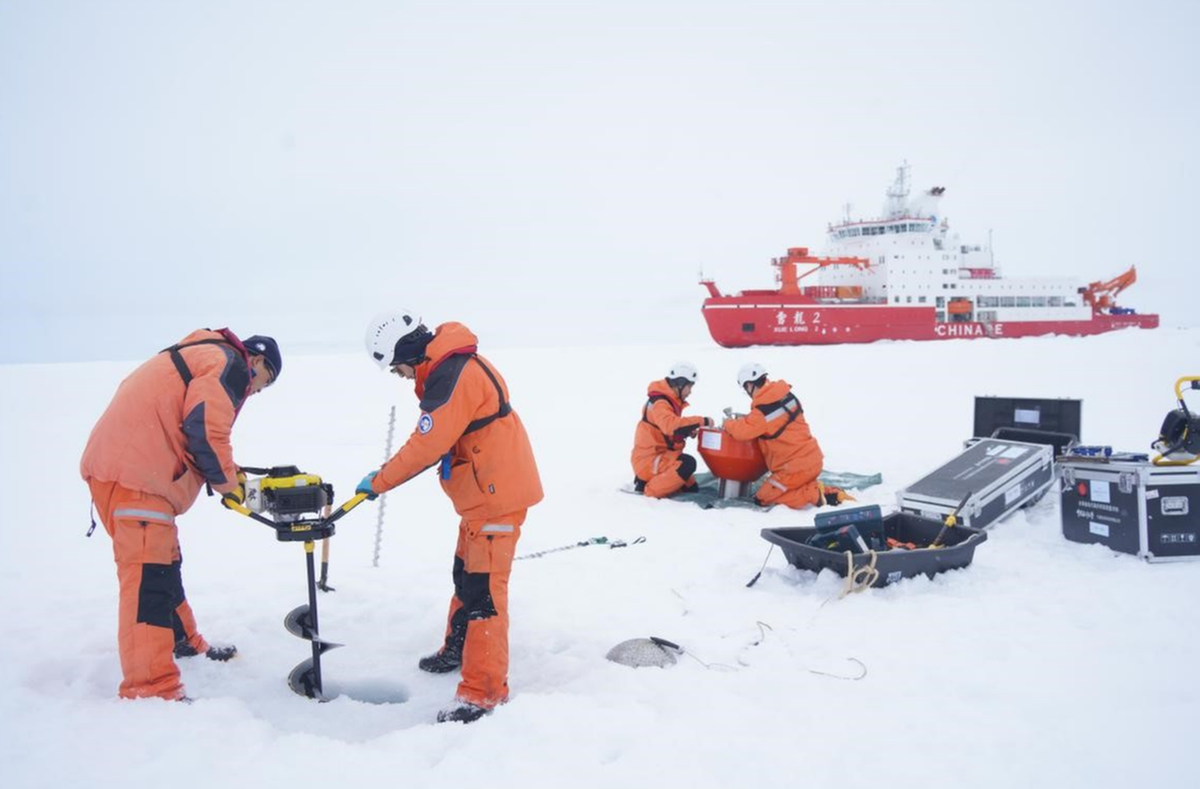 China's 13th scientific expedition to the Arctic Ocean finished on Wednesday as the expedition team returned to Shanghai.
Carrying the mission crew, the Xuelong 2 icebreaker moved into its home port in Shanghai amid a welcome ceremony on Wednesday afternoon, according to the Ministry of Natural Resources.
The expedition team set sail from Shanghai on July 12 and traveled more than 15,500 nautical miles (28,700 kilometers).
During the 78-day journey, researchers reached the North Pole region and carried out comprehensive surveys on the atmosphere, hydrology, biology and sea ice along the route. They conducted a series of observation, surveying and sampling operations in the central section of the Pacific Arctic Region and the Gakkel Ridge, the ministry said in a news release.
Their work was expected to help fill the gap in the country's database about the North Pole region, enable scientists to further understand the process of changes in sea ice and ocean currents, and expand knowledge about the rapid environmental changes in the Arctic Ocean and its ecological response. It would also provide data support for effectively coping with the impact of global climate change on China, the ministry noted.
The mission marked the first time for any Chinese research vessel to reach the North Pole region to perform scientific tasks, putting an end to the nation's lack of relevant data about this region and extensively expanding the country's Arctic probe scale. It also verified the capability of China's domestically developed icebreaker and polar research equipment, the ministry said.