Forum discusses need for common values
By Zhao Ruixue in Qufu, Shandong | China Daily | Updated: 2023-09-28 09:35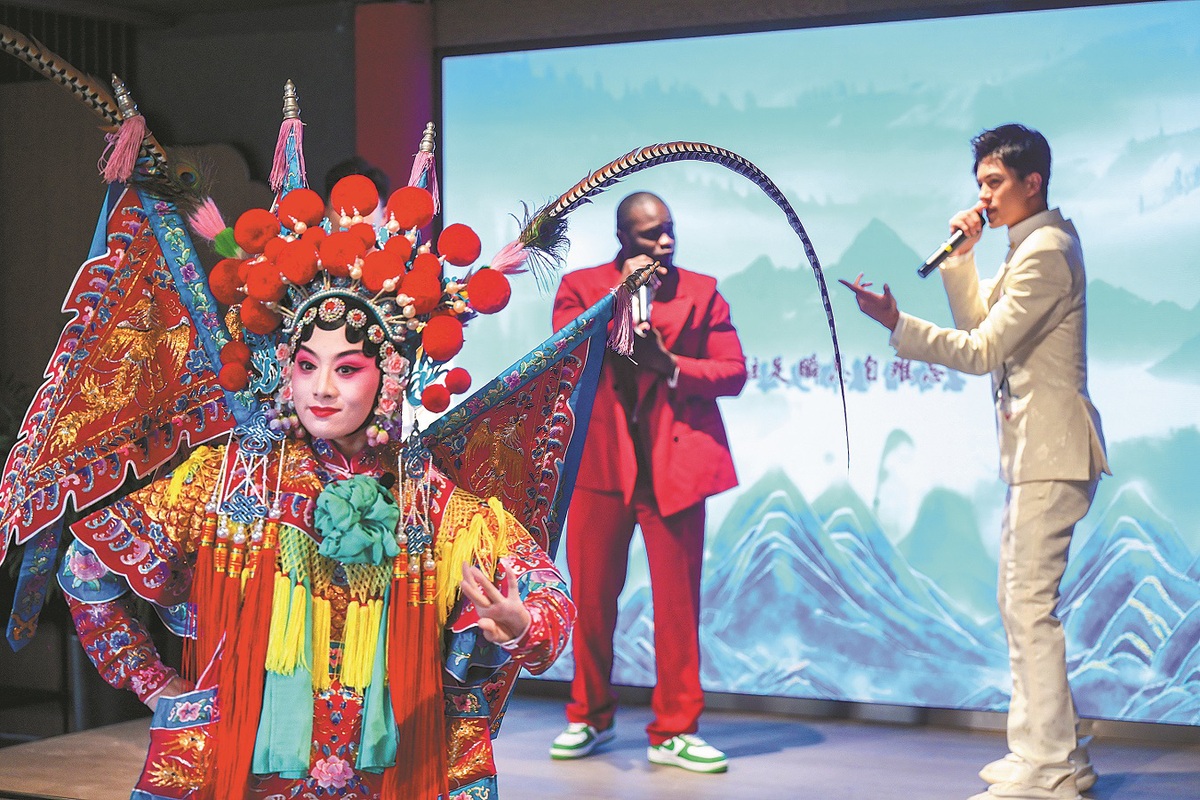 The broadening scope of discussions in Nishan — from academia to international politics, culture and traditional Chinese medicine — underlines an urgent need for shared global values vital for addressing multifaceted global challenges.
The Ninth Nishan Forum on World Civilizations opened in the hometown of Confucius at the foot of Nishan Mountain in Qufu, Shandong province, on Wednesday, bringing together participants such as politicians, representatives from international organizations, diplomats in China, experts and scholars, including 330 people from overseas.
"It is because of the 'common values for mankind' that we gather here. Although we come from different countries and have different cultural backgrounds, we all have one thing in common, which is our love for China and Chinese culture," Ehsan Doostmohammadi said at the Nishan World Forum on Youth, one of the sub-forums.
Doostmohammadi, from Iran, developed a strong interest in Chinese medicine after witnessing the effectiveness of acupuncture on a friend's injured hand.
He moved to Shanghai in 2009 at age 23 and went to Shandong two years later to study at Shandong University of Traditional Chinese Medicine.
His understanding of Chinese culture deepened in Shandong, the hometown of philosophers Confucius and Mencius, as he stated: "The province has a profound cultural heritage which provides rich content for the world to learn." Now, he aims to contribute to the cross-cultural exchange among civilizations.
The Nishan forum, which focuses on dialogue among different civilizations, has increasingly become an important platform for promoting traditional Chinese culture, promoting common values for mankind, and strengthening international cultural exchanges and cooperation.
To forge a better understanding of the world and truly workable common values is a long and rocky road, Jeffrey D. Sachs, president of the United Nations Sustainable Development Solutions Network, said at the forum.
"It will have to come through collective interaction over many years of discussion, debate, encounter and realization of our commonality as human beings and our common interests on the planet," he said, adding he believes that ancient wisdom can play a tremendously important role in enabling us to find common values for the 21st century.
Confucian values such as "not doing to others what you don't want others to do to you", and "the only way I can take my stand is by helping other people take theirs. If my neighbor does better, I do better "provide an ethical base for the common values for mankind, said Chen Lai, dean of the Tsinghua Academy of Chinese Learning.
Shandong province, by virtue of being the birthplace and family home of Confucius, has made great strides in expanding the international influence of Chinese civilizations and stimulating the vitality of cultural innovation and creativity so as to build a new center for cultural exchange and mutual learning.
The forum has expanded from being focused on academic fields to discussions on culture, education, history, and then to fields such as international politics, economy, ecology, media, art and traditional Chinese medicine.