Understanding our surrounding should come naturally
China Daily | Updated: 2023-11-07 10:21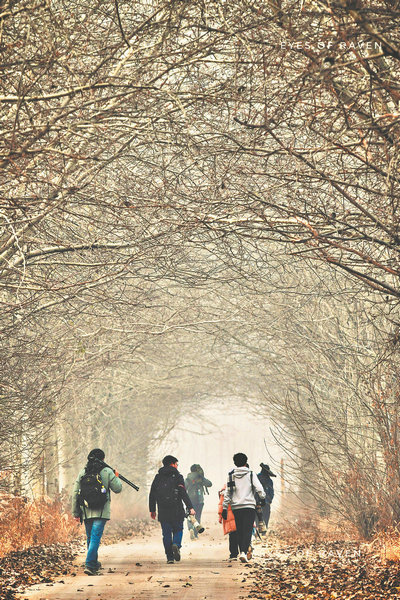 Appreciation of the diversity and importance of our environment is on the rise.
We see it every day, but rarely take the time to appreciate it. Even for specialists, in the field, literally, natural wonders can sometimes seem overwhelming.
Illustrator Li Congying is one such person. She is on a journey thanks, in part, to a book. In 2014, she observed a small white four-petaled flower, known as Philadelphus pekinensis Ruprecht, close to where she lived. Although she had taken photographs of it from different angles during her previous visits, she discovered that capturing the intricate details, such as the fuzz on the sepals, proved impossible when she attempted to depict it in her sketches.
She made multiple subsequent trips solely for the purpose of observation. This experience led her to the realization that she had never before observed a flower with such meticulousness and earnestness, which left her astonished.
"During the process of observation and painting, I felt a profound sense of comfort, inner tranquillity, and joy," she recalls. It was in the early summer of 2014 when Li, the deputy curator of the Science and Technology Museum in Huludao, a coastal city in Northeast China's Liaoning province, developed a keen interest in studying plants after delving into the pages of Peking University professor Liu Huajie's book, Living as a Naturalist.
Apart from introducing natural history in China and abroad, by intertwining the study of plants with captivating narratives, the book offers vivid examples of how individuals can actively engage in natural history, enriching their lives in the process.
From that point onward, Li embarked on her journey to become an illustrator that specializes in the realm of natural history.
"The essence of scientific illustration lies in observation," she notes, adding that she realized this over the course of nearly a decade producing hundreds of scientific illustrations. To create informative and aesthetically pleasing illustrations of a flower or an insect, one must possess a scientific perspective, pay attention to color, and have a keen eye for detail. These skills are vastly different from the convenience of capturing photos with a smartphone or professional photography.
Li's talent as an illustrator has been acknowledged by her predecessors in the field of natural history, including Wang Jinwu and Liu Huajie, to whose books she has contributed her artistic expertise.
She is currently working as one of the illustrators for the magazine Nature History, where she has a column titled Chronicles of Plants and Insects. The magazine is under Chinese National Geography, and designed for younger readers.