Tech's role in green transition stressed
By Yang Han and Xu Weiwei in Hong Kong | China Daily | Updated: 2023-11-17 09:07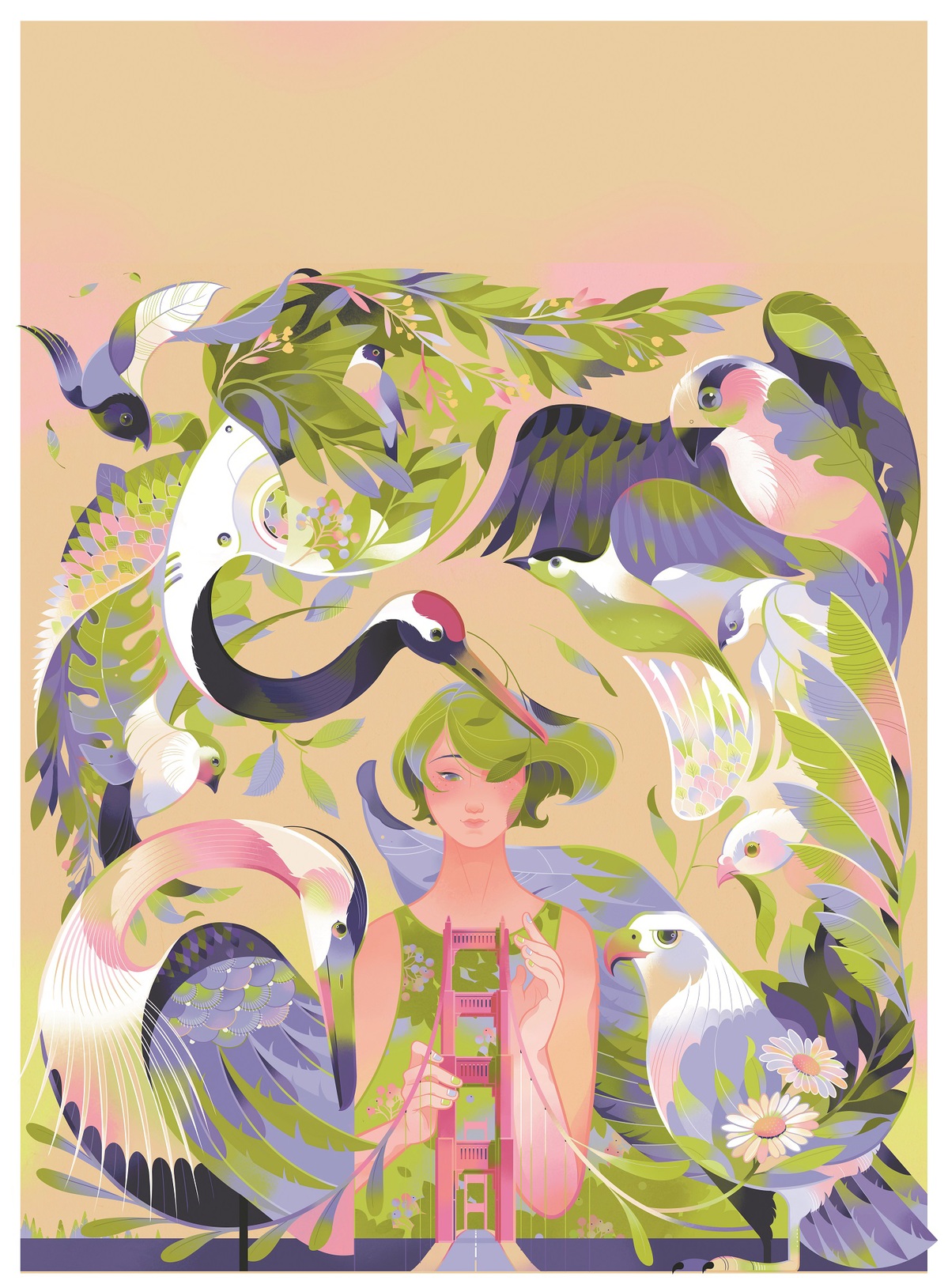 APEC urged to push collaboration and innovation to realize decarbonization goals
As innovation is key to a green transition in the region, it is important that all Asia-Pacific Economic Cooperation member economies push for greater use of technology to advance sustainability goals, experts said.
Albert Oung, founder and president of the World Green Organisation, an environmental NGO in Hong Kong, said, "The role of technology is of utmost importance in the green transition of APEC economies, as it is integral to achieving breakthroughs in green transformation."
By establishing clear and comprehensive policy frameworks devoid of political intervention, the private sector can easily contribute, using its flexibility and expertise in numerous technical solutions to serve the business and commercial sectors, Oung said.
"We need a holistic approach to integrate fragmented technologies through a powerful platform that enables the participation of all regional countries," added Oung, who is co-chairman of the Association of Southeast Asian Nations Economic Club and former chair of the Green Economy Task Force, a sustainable business network responsible to the United Nations Economic and Social Commission for Asia and the Pacific.
For example, Oung said initiatives such as the UN Asia-Pacific Green Deal for Business and the ASEAN Green Deal, proposed by Cambodia last year as chair of ASEAN, exemplify distinctive regional platforms that foster collaboration among members in promoting green initiatives and directives.
The Asia-Pacific Green Deal for Business is an initiative from the UN ESCAP Sustainable Business Network, which advocates business leadership in implementing the 2030 Agenda for Sustainable Development, and also advises the commission.
Kim Joo-jin, managing director of Solutions for Our Climate, a climate research and advocacy group based in Seoul, said renewable energy technology, especially wind and solar energy, will be important for the region's green transition.
Although Asia accounts for about 45 percent of global greenhouse gas emissions, it was responsible for some 60 percent of the newly installed capacity for renewables globally last year, with China leading the growth, a report by the International Renewable Energy Agency states.
Despite the rapid growth, the region still relies on coal-fired electricity, due to huge demand.
"The problem is not whether we have the technology. The problem is whether we are doing it ambitiously fast enough," Kim said.
One issue is that governments are not developing renewable power plants fast enough, as many projects are mired in red tape and excessive regulations that do not apply to projects related to fossil fuel, Kim added.
"Renewables are also not provided with a fair opportunity to compete with other power sources," he said, adding that they are often considered as competition by incumbent fossil fuel projects. This is because the latter, in many cases, are owned by "politically integrated monopoly power companies" which are not allowing renewables to directly compete in terms of cost and access.
Noting that South Korea has designated 100 core technologies to achieve its carbon neutrality goal by 2050, Kim said technologies such as battery storage and energy integration are also important to decarbonizing the industry.
Robin Kennish, Asia lead for renewables and climate change services at Environmental Resources Management, said the rapid growth of APEC economies is increasing the demand for electric power generation, fueling the need for a shift toward green energy solutions.
Data from the International Energy Agency show that while Asia used just 25 percent of the world's energy in 2000, the proportion is predicted to rise to 50 percent by 2025.
"APEC's growth trajectory is closely tied to technological advancements in electricity transmission and distribution, such as developing a flexible power system and smart grid infrastructure," Kennish said, stressing the need to integrate renewable energy into the grid and ensure that the system is resilient.
He said technologies such as the deployment of carbon capture, storage and utilization, the scale-up of electric vehicles, and decarbonizing industrial sectors will also be important approaches for APEC economies' green growth.
Meanwhile, John Lee Ka-chiu, chief executive of the Hong Kong Special Administrative Region, said in his Policy Address last month that the city is pushing innovation and technology in green energy, with the aim of becoming an innovation center for the region.
On Oct 17, the Hong Kong University of Science and Technology signed a memorandum of understanding with Comking A-Grade Green Energy (HK) Innovation Centre on the application of flow batteries as renewable energy storage systems, contributing to the development of new energy solutions.
Minhua Shao, chair professor of chemical and biological engineering at the university and director of its Energy Institute, said cooperation between the two parties will cover joint research and development projects, technology commercialization, and exchanges of materials, equipment and talent.
"We are delighted to have the opportunity to commercialize the university's scientific achievements through this collaboration. We hope to engage in research that will have a long-term, transformative impact on Hong Kong and the nation's energy future," Shao said.
Wu Guocheng, chairman and general manager of Zhuhai Comking Electric Co in Guangdong province, said the company has always focused on new power distribution, electricity consumption and energy systems, with a view to providing comprehensive energy solutions.
"We provide integrated solutions such as wind and solar energy storage, charging and inspection, and the development of flow batteries can adequately respond to the need to store renewable energy," Wu said.
Jonathan Lamport, founder and CEO of A-Grade Energy, which is based in Hong Kong, said, "Combined with the university's technological innovation capacity, we can jointly drive progress in renewable energy technologies and sustainable development."
Nam Sang-min, director of UN ESCAP's environment and development division, said, "Governments from developed and developing countries recognize that a transition to net-zero is essential for transforming their economies and enhancing their competitive standing in a rapidly evolving landscape of low carbon technologies and industries."
Developing countries understand that they should not be left behind in this evolving landscape, Nam said.
Kirida Bhaopichitr, director of the Thailand Development Research Institute's Economic Intelligence Service, said, "The green transition in Asia-Pacific has been propelled by digital and nondigital technologies."
For example, in the agricultural sector, technology is enabling greener production through smart farming, Kirida said, adding that new products such as plant-based proteins, which are driven by deep technology, help reduce the production of meat, a source of methane emissions.
William Yu, co-founder and CEO of WGO, said he believes that the next 1,000 unicorns — companies with a market valuation exceeding $1 billion — will likely emerge from climate technology.
To develop technology in these fields, it is important to have a financial analysis of risk and return to make these projects bankable, and obtain government support for blended finance for renewable projects, Yu said. Blended finance is one of several tools to mitigate risk and facilitate financing for private sector-led projects that have the potential to generate social benefits.
Kennish, from ERM, said APEC economies can significantly advance digital innovation for green transition and carbon neutrality by embracing digital transformation, implementing at-scale decarbonization action plans, and strengthening policy support.
Citing the World Economic Forum, Kennish said digital technologies could contribute to one-third of the emissions reductions needed by 2030 to keep temperature rises below 2 C.
For example, he said an independent energy company has partnered with ERM to manage emissions from a North Sea floating production storage and offloading facility.
"By building a digital twin and training the artificial intelligence with historical data, the company was able to integrate emissions data into its decision-making processes — establishing carbon-lean operations, and fostering a carbon-conscious culture that aligns with leadership and stakeholder expectations," Kennish said.
Kim, from Solutions for Our Climate, said he believes countries such as China will play significant roles in accelerating the development of renewable energy.
Oung, from WGO, said China has demonstrated numerous successful public-private partnership models at home and through the Belt and Road Initiative.
Starting with the establishment of fundamental needs such as railways and links for agricultural development and resource exploitation, Oung said China's Global Development Initiative can be further enhanced by transforming the BRI into a green initiative.
One example of this is a floating solar plant project inaugurated by Indonesian President Joko Widodo on Nov 9. The project is jointly funded by Indonesia's state utility company PLN and the United Arab Emirates energy company Masdar. PowerChina Huadong Engineering Corp is responsible for the plant's construction.
The 250-hectare plant, located on the Cirata Reservoir in West Java province, is the largest floating solar plant in Southeast Asia, and it can produce 300 million kilowatt-hours of energy annually.
Prime Sarmiento in Hong Kong contributed to this story.