'Safe zone' not the remedy for cycle of violence: China Daily editorial
chinadaily.com.cn | Updated: 2023-11-19 18:59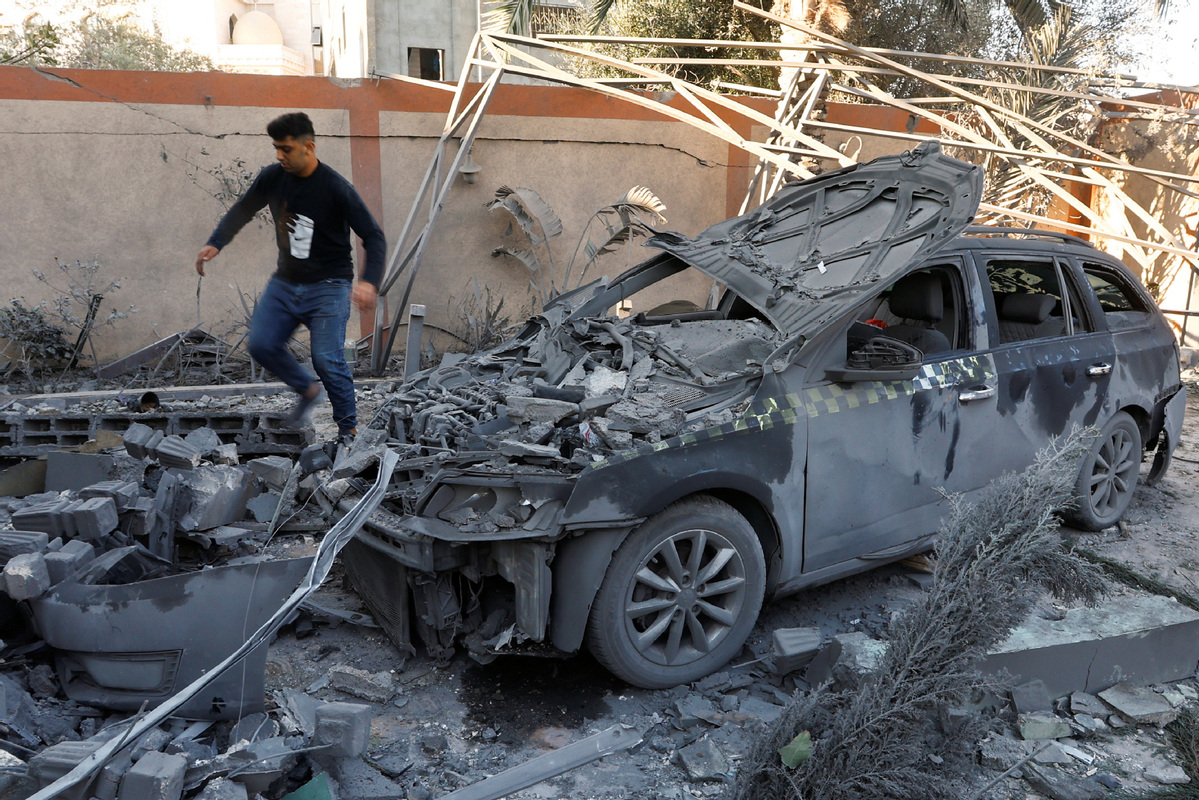 Even as reports appeared on Saturday saying that Israel, Hamas and the United States had reached a tentative agreement on a five-day pause in the fighting in Gaza to enable the freeing of dozens of hostages from Hamas' control, Israel attacked the al-Fakhoora school and the Tal Azzatar school in the Jabalia refugee camp in northern Gaza, with reports of dozens killed.
Both schools are run by the United Nations Relief and Works Agency for Palestine Refugees in the Near East, and were sheltering many people when they were bombed by Israel. The attacks have been viewed as a deliberate insult to the UN, its relief organizations and its humanitarian values, and constitute a new violation against civilians in Gaza, particularly after the UN Security Council passed a resolution calling for a humanitarian pause in the fighting, the first resolution passed since the conflict erupted on Oct 7.
The countries that have influence on either side in the conflict should waste no time in intensifying their mediation efforts. If the reported agreement can be translated from words on paper into actions in Gaza, as well as securing the release of the hostages, it would also provide a window of opportunity for the besieged Palestinian enclave to receive humanitarian aid and a chance for a more permanent cease-fire to be brokered.
While the Israelis have shown their ability and resolve to achieve their objective of "cleansing" at least northern Gaza for a future "safe zone", force will not bring an end to the cycle of violence that characterizes the animosity between the two sides.
Without respecting the will of the Palestinian people, the "safe zone" Tel Aviv is trying so hard to establish will only be wishful thinking.
It should draw the right lessons from the on-and-off conflict between the two peoples since the 1948 Palestine war. The root cause of the Palestinian question lies in the long delay in realizing the Palestinian dream of an independent state and the failure to redress the historical injustice suffered by the Palestinian people.
There is no shortage of injustices in the world, but the injustice done to the Palestinian people has dragged on for over half a century. Founding a State of Palestine is the crux for the Palestinians and Israelis to coexist in peace and for the Arabs and Jews to live in harmony. Only when the two-state solution is fully implemented can the Middle East truly enjoy peace and Israel enjoy lasting security. The right way to advance the two-state solution is to resume peace talks as soon as possible, rather than having a pause that will only be a respite in the violence.