Do foreigners find online shopping fun or pain?
chinadaily.com.cn | Updated: 2017-11-11 08:54
Christine (Australia)
I've been shopping online for almost three years. Now I'm totally in love with Taobao. You can almost find anything you want on it. It took me a while to bring myself to the online shopping sites because most of the online shopping sites are more likely to serve Chinese customers. But once I got the knack, it became quite easy and I discovered the joys of online shopping....Good luck with your shopping spree day and enjoy!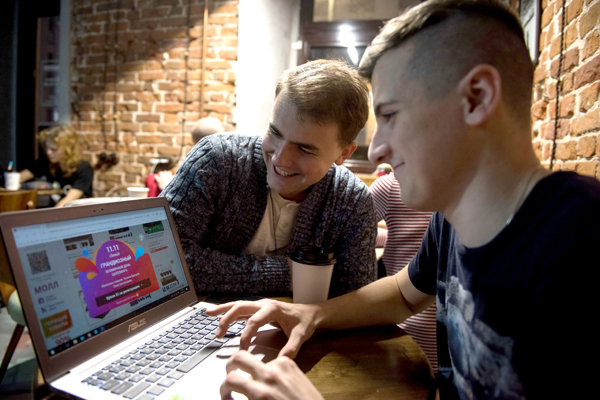 Two college students in Moscow browse and order products on the global platform of a Chinese e-commerce firm. [Photo/Xinhua]