The northern lights: Watch one of nature's wonders light the sky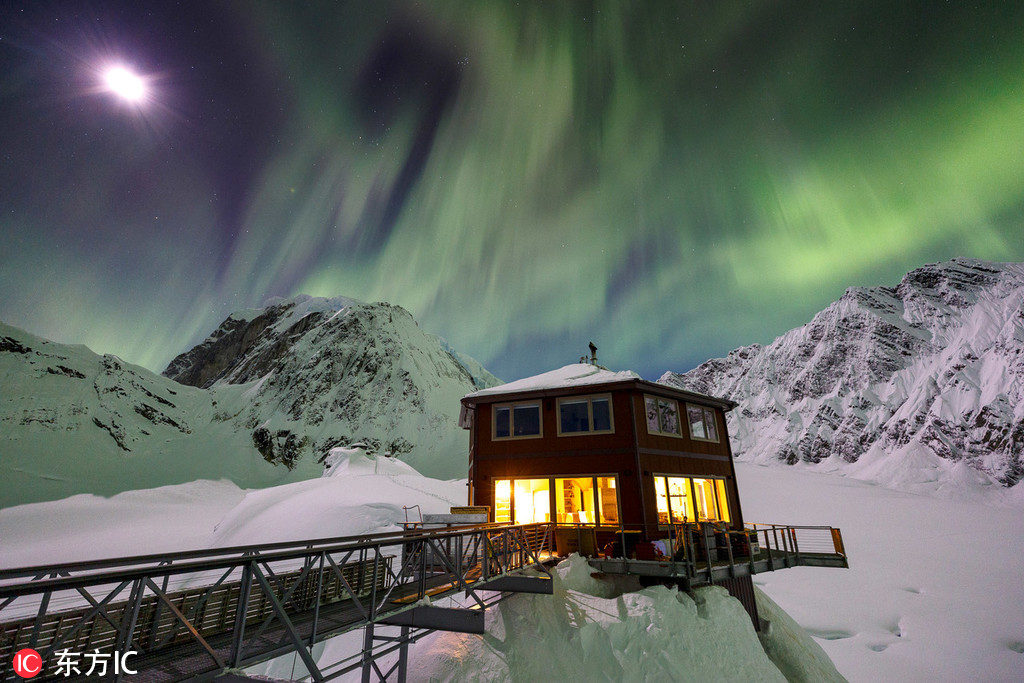 This luxury hotel, set to open in the middle of an Alaskan glacier, couldn't be a better viewing spot for auroras. The Sheldon Chalet is a deluxe resort perched on an exposed peak surrounded by a glacier, ten miles from the summit of Denali National Park in Alaska.
The five-bedroom chalet, perched on a 6,000-foot-high elevation, is only accessible by air and gives no phone coverage or internet access.