The northern lights: Watch one of nature's wonders light the sky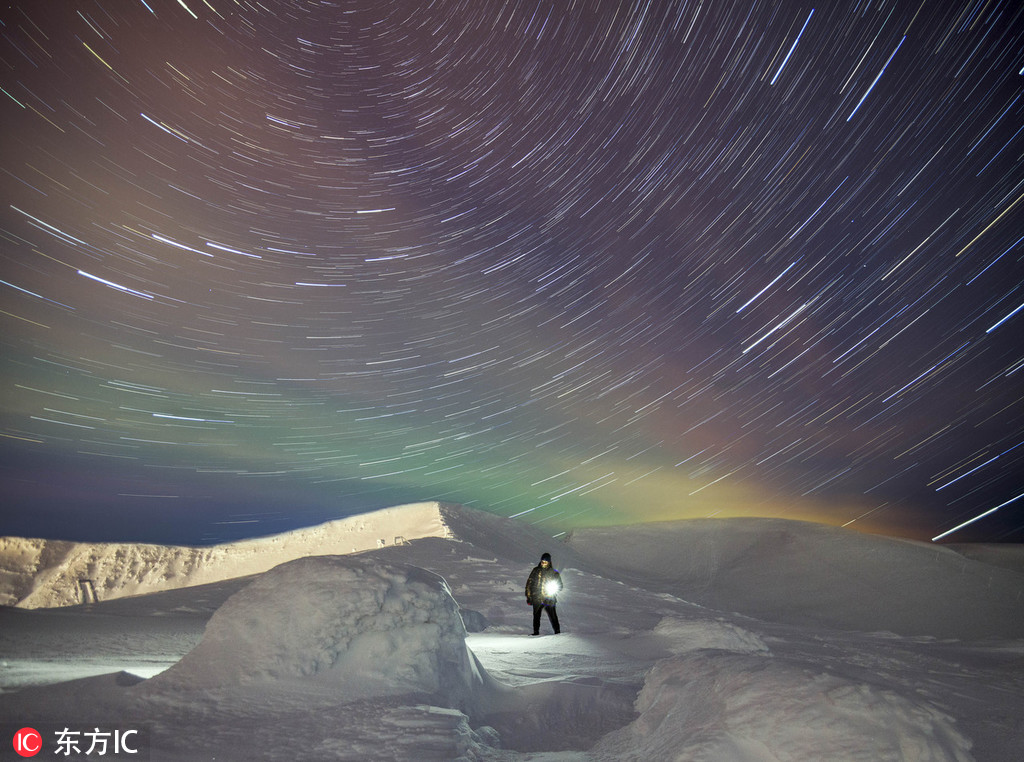 These northern light rainbows have turned the sky greener than the Earth below. Vitaly Istomin, 26, spent several nights in freezing conditions under the stars in northern Russia's Khibiny Mountains to capture the auroras rainbows overhead.
In a series of stunning images he managed to capture the aurora borealis streaking in waves across the sky, with a bright moon lighting up the snow below.