The northern lights: Watch one of nature's wonders light the sky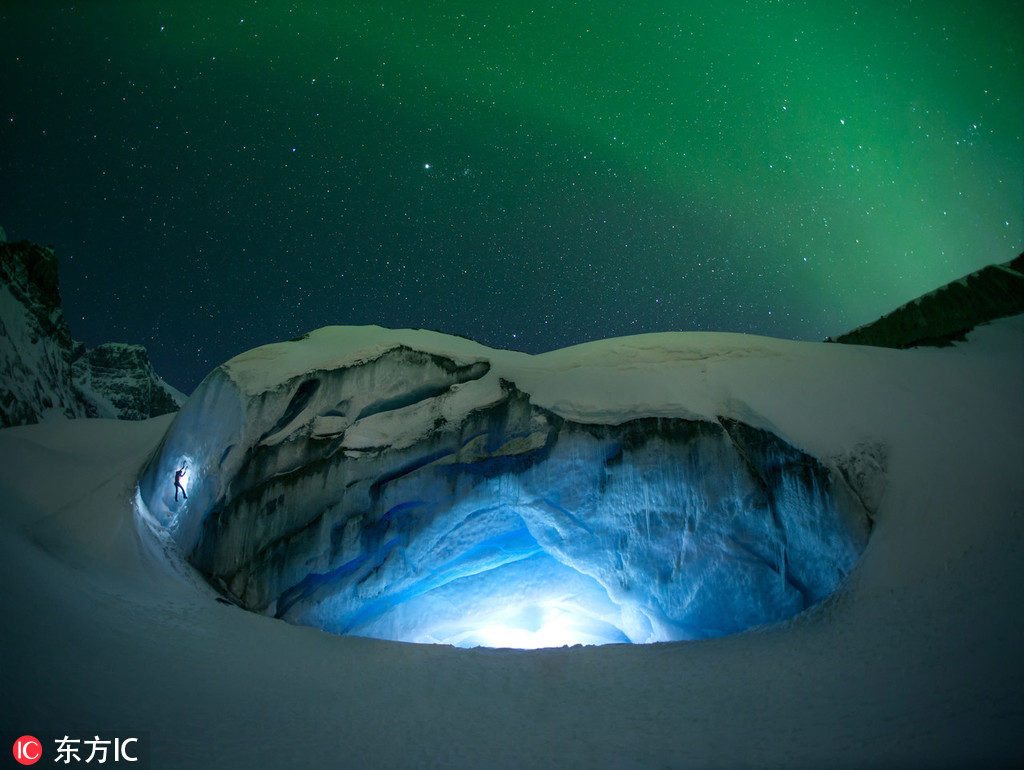 Two climbers, Mike Stuart and Takeshi Tani, were scaling the Athabasca Glacier in Alberta, Canada, when the aurora lit up the nights sky. They were photographed by nighttime photographer Paul Zizka, who specializes in capturing auroras in some of Canada's most beautiful parks.
Paul, 35, from Banff in Alberta, said the stillness of the climbers and movement of the lights made for one of the best photography experiences of his life.
The northern lights can often be caught in Jasper National Park, where the above glacier sits For this photo, Paul didn't just catch the lights and ice – he also got Mike and Takeshi hanging from the frozen glacier.