First image of black hole made with China's support
By ZHOU WENTING | China Daily | Updated: 2019-04-10 21:10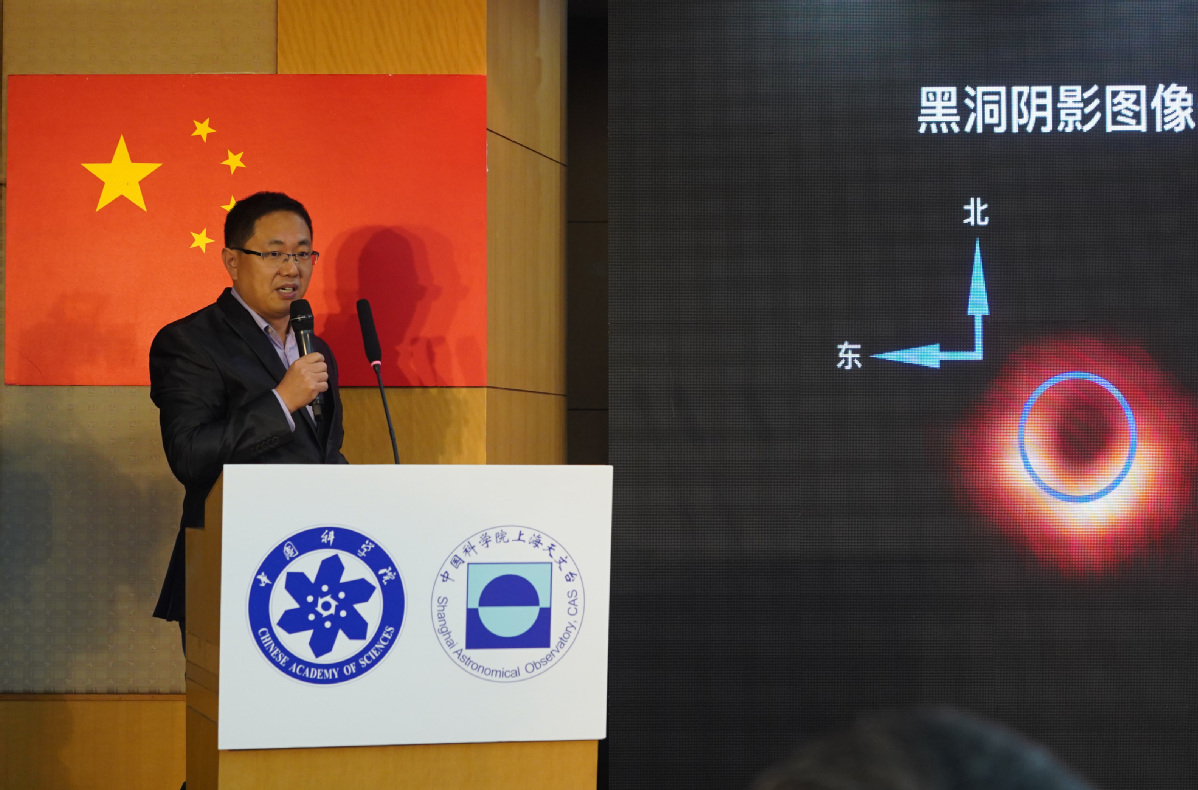 "If immersed in a bright region, like a disc of glowing gas, we expect a black hole to create a dark region similar to a shadow-something predicted by Einstein's general relativity that we've never seen before," said Heino Falcke, chair of the EHTScience Council and a professor at Radboud University in Nijmegen, Netherlands.
"This shadow, caused by the gravitational bending and capture of light by the event horizon, reveals a lot about the nature of these fascinating objects and allowed us to measure the enormous mass of M87's black hole." An event horizon is the point where a black hole's gravitational pull cannot be resisted.
Multiple calibration and imaging methods revealed evidence of a ringlike structure with a dark central region-the black hole's shadow-which persisted over multiple independent EHT observations, scientists said.
Shen said that the observations were conducted in April 2017, and it took the international team two years to compare and analyze data to obtain a completely convincing and irrefutable image.