Works by Czech art maestro on show in Shanghai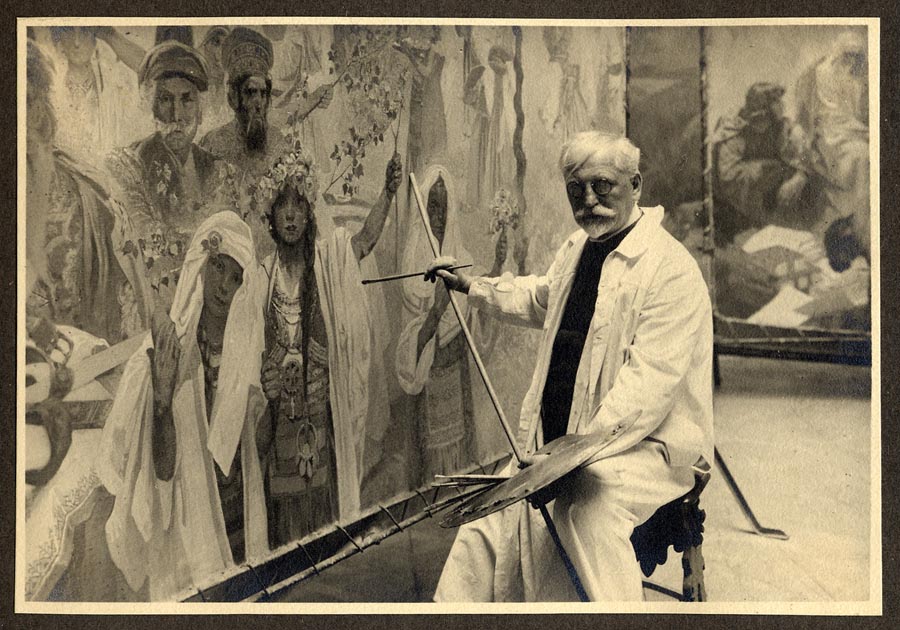 Mucha's love for peace and his nation are also illustrated in the triptych project he embarked on in his final years. The work comprises The Age of Reason, The Age of Wisdom and The Age of Love. However, Mucha was unable to complete these works as he was arrested by Nazi troops. He died in 1939, four months after the German invasion of the former Czechoslovakia.
Mucha's family was permitted to hold a funeral for him, but on the condition that only his family members would attend. Such was the artist's fame that over 100,000 people turned up to bid him farewell.
"We believe that Mucha's ideas are universal and should be carried on as a beacon of hope. This is why we have tried to build a bridge between Mucha, his family and the audience around the world through the exhibition," says Sato.