More visitors heading to Chernobyl, despite the risks
By XU LIN | China Daily | Updated: 2019-08-23 08:09
Worries faded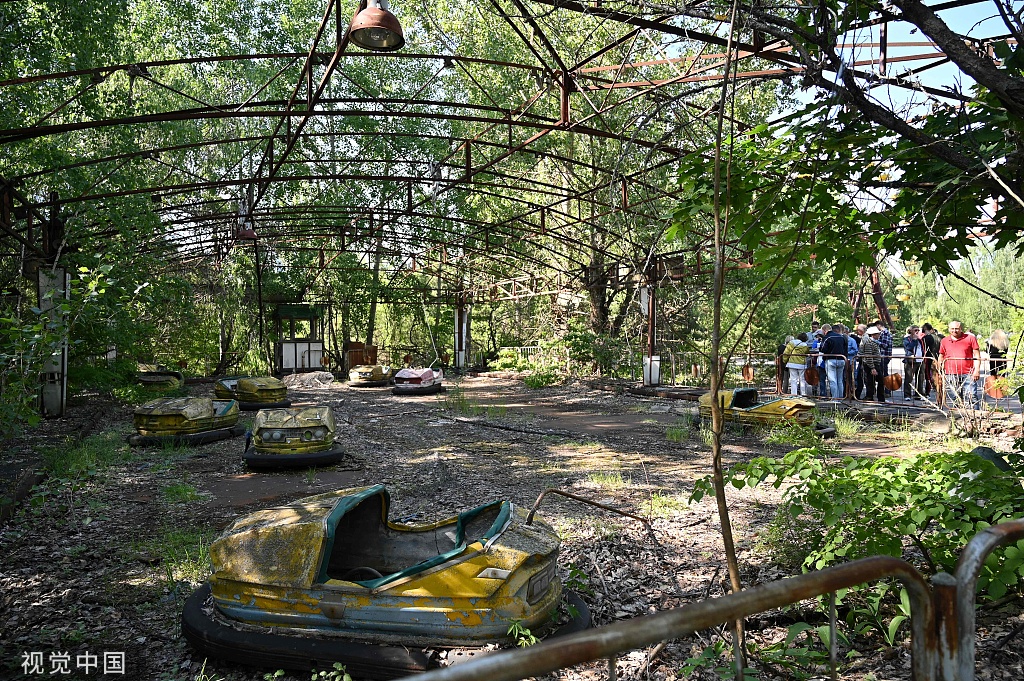 Although many visitors to Chernobyl are from Western countries, a few Chinese tourists interested in history or photography have traveled to the area.
Li booked her one-day trip, which cost $84, in advance online through a local travel agency. She also paid $10 for a Geiger counter.
Her destination was the Chernobyl Exclusion Zone, an area within a 30-kilometer radius of nuclear reactor number 4.
Once the journey started, most of her worries faded, and she became so immersed in the experience that she had no time to worry about the potential risks.
"I had a bird's-eye view from the top of a Soviet-style building. The autumn landscape was beautiful, tranquil and desolate, with derelict buildings surrounded by yellow-leafed trees. But this sudden exposure to the reality of Chernobyl made me want to know more about the area's history," Li said.
"As the world undergoes great changes, this place remains unchanged, as if time is at a standstill. The scene is imprinted on my memory."
Tourists to Chernobyl must wear long-sleeved clothing, full-length pants and shoes that cover the whole foot. They are warned not to touch any object in the zone or to sit on the ground.
On the minibus that took the tour group Li joined to the site, the guide showed a documentary about the disaster. Two of the 10-strong party were Chinese, and others came from European countries.
To enter the zone, visitors must show their passports and pass through a security check. They can have lunch in a canteen, with food transported from Kiev. When they are about to leave, they have to pass a body-scan test to check for high levels of radiation.