More visitors heading to Chernobyl, despite the risks
By XU LIN | China Daily | Updated: 2019-08-23 08:09
The ghost city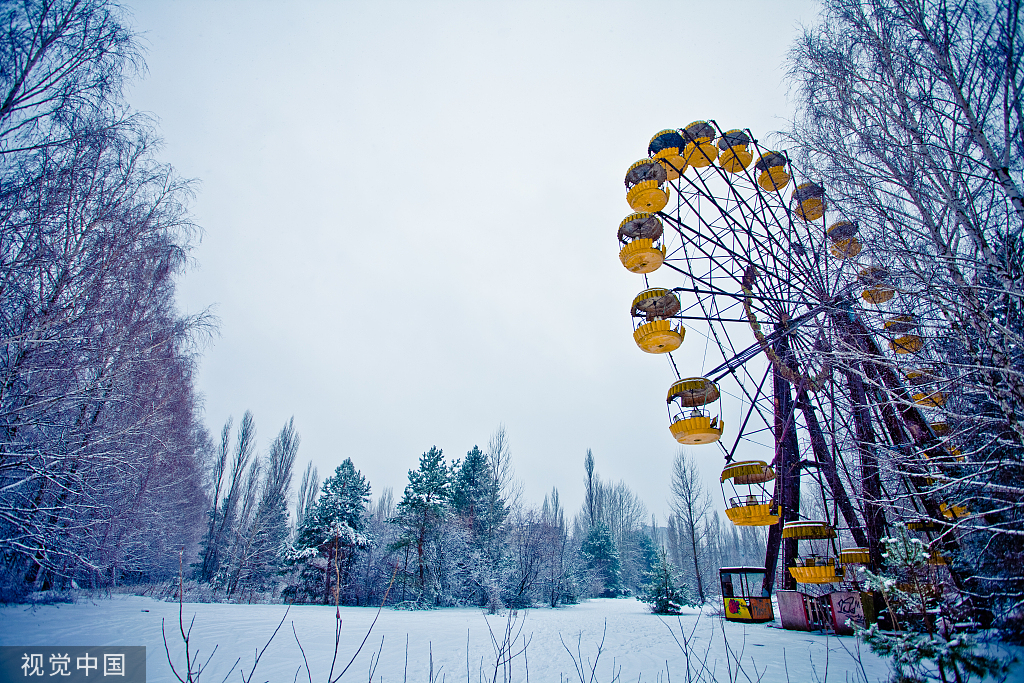 Pripyat was built as a model Soviet city to house workers at the Chernobyl Nuclear Power Plant and their families.
The most-photographed area of the city is the amusement park, which was scheduled to open on May 1, 1986, but all 50,000 citizens were evacuated just days before.
When the tour guide placed his Geiger counter close to a yellow Ferris wheel, the device indicated high levels of radiation.
Li said the radiation levels in the soil, fallen leaves and other items in the area were much higher than those found in the air.
The guide handed out old photos of different sites in the area so that the visitors could compare them with how they look now.
Scenes from Pripyat are used in some video games, enabling participants to explore the ghost city through virtual reality. One scene features the city's old swimming pool, showing a clock that has stopped on a wall.
Li also visited abandoned classrooms with scattered books and fallen desks, a room with numerous gas masks and a coffeehouse frequented by workers.
As she concentrated on taking photos, she suddenly found she had been left on her own, but as fear set in, she ran as fast as possible and was able to catch up with the rest of the group in a couple of minutes. However, they seemed the longest moments of her life to date.
"It was an unforgettable moment during the visit. I was afraid of being lost and having to spend the night there on my own. After that, I followed the tour guide closely," she said.
"On our way back to Kiev, we watched a documentary about the carefree lives of the people in Chernobyl before the disaster. I experienced a whole range of emotions as I saw the area where they used to live, which is now a wasteland," she said.
Li believes that as trips to Chernobyl become more popular, a limit may be placed on visitor numbers.
"It's not a place to seek novelty. Tourists should realize the potential risks before they make their plans," she said.
Li said the Chernobyl disaster is an important part of Ukraine's history. She suggested that those not planning to go to the exclusion zone visit the Ukrainian National Chernobyl Museum instead, which houses a wide collection of artifacts, media exhibits and scale models about the disaster.