More visitors heading to Chernobyl, despite the risks
By XU LIN | China Daily | Updated: 2019-08-23 08:09
Interest in the history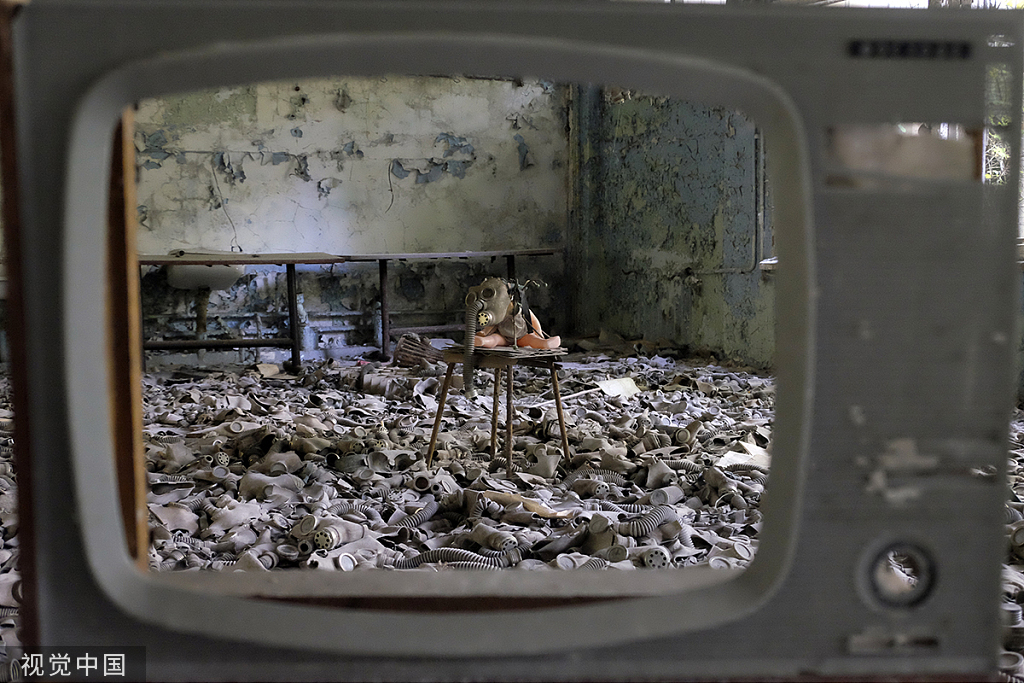 Zhang Ye, 30, who works at the Bro Adventures travel agency in Beijing, is impressed by the book Voices from Chernobyl: The Oral History of a Nuclear Disaster by the 2015 Nobel literature laureate Svetlana Alexievich.
The Belarusian author interviewed hundreds of people affected by the nuclear accident, ranging from members of the public and doctors to those who were called in to do clean-up work.
"I was greatly moved by the survivors' personal stories, including how their lives have been changed. When they were ordered to leave in a hurry, they thought that one day they would return home. But that day never came," Zhang said.
"These stories made me want to visit the place and see everything for myself."
Zhang, driven by his interest in the culture of the former Soviet Union, has visited 14 out of the 15 countries that were once part of it.
In Pripyat, he found traces of the hasty evacuation of residents, such as scattered personal items.
He was saddened by the sight of dirty children's beds and abandoned plastic dolls at a dilapidated kindergarten.
"I was not afraid of the radiation risk, but I was heavy-hearted during the trip. The nuclear meltdown caused by human error led to a great number of casualties, and it could have been prevented," he said.
Online reality show
In 2012, global travelers Zhang Xinyu and his wife Liang Hong from Beijing visited the exclusion zone at Chernobyl for nine hours and filmed their one-day adventure as a part of their online reality show On the Road, which features unusual destinations.
Liang recalled that in 2012, the sarcophagus showed signs of leaking, and she found she had lost some of her hair the next day. As they approached nuclear reactor number 4, they wore protective suits and checked their Geiger counters.
"As a new shield has been installed and more clean-ups have taken place in recent years, it's safer to travel to the region than when we visited," Liang, 40, said.
The couple felt deep respect for the firefighters who lost their lives after battling the blaze caused by the nuclear explosion. They are commemorated by a monument in the zone.
The couple also met with former residents of Chernobyl who had returned to the area, despite the threat from radiation.