Heading for the hills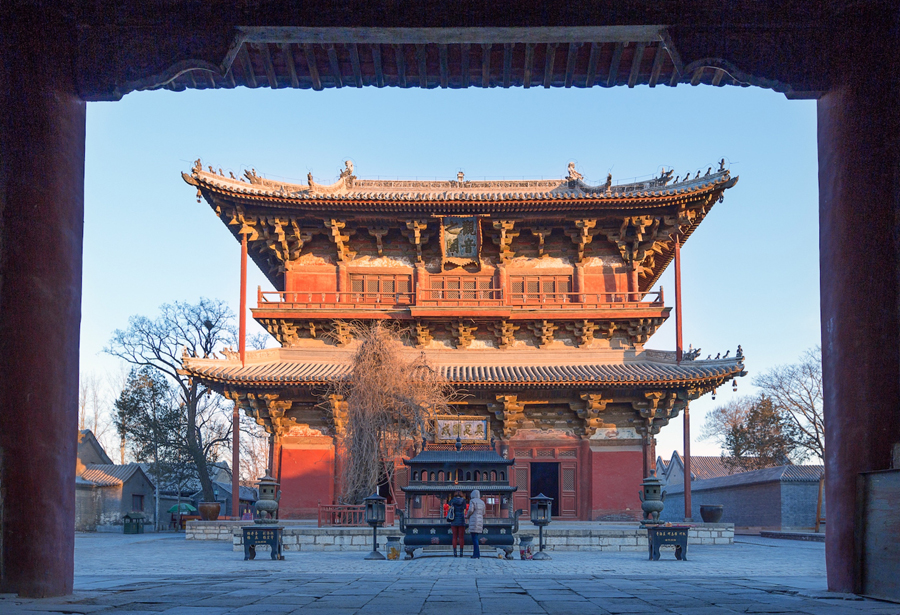 Its Goddess of Mercy Pavilion is China's oldest wooden pavilion, says Tianjin University School of Architecture professor Ding Yao.
And the 16-meter-high goddess' statue is one of the country's largest clay sculptures, he says.
"But most research has focused on the entrance gate," Ding says.
Liang Sicheng, a renowned late architecture expert, said it's a "top-notch" specimen of dougong, a bracketing system connecting column tops with crossbeams.
Liang visited to the structure after a Japanese expert published an article about it in an international architecture journal.