The time of their lives
By Lin Qi | China Daily | Updated: 2019-09-30 10:00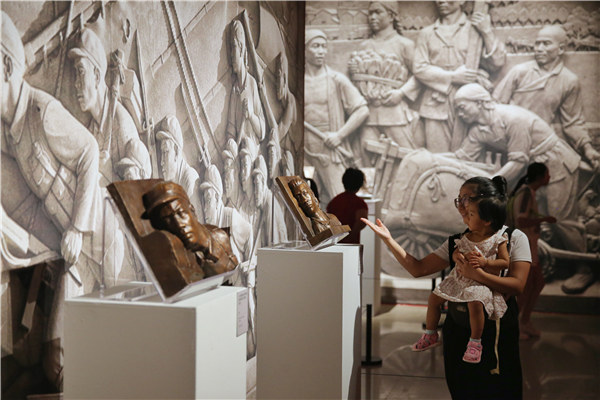 Through their work, artists are now not only dwelling on the grand historic narrative, but are also tending to focus on the individual experiences and emotions of the working classes.
"They no longer seek to depict the perfect role model," Zheng says. "They primarily care about the natural, genuine and industrious aspects of the kinds of people in society who are not necessarily looking to carve out a successful career of their own."
Many of the works submitted for the 13th National Exhibition of Fine Arts, which opens in Beijing at the end of the year, focus on express delivery drivers and restaurant waiters. This trend reflects the growth of China's service industry and how reliant people have become in the country's increasingly urban landscape on the large numbers of rural migrant workers.
Xin Dongwang, the late leading portrait painter, was best known for his profiles of grassroots Chinese people - and especially those who migrated to the city from the countryside as he had - who were determined to follow their dreams of building a better life.
Xin once said: "I hope that my paintings embrace a humanist spirit. And I hope that my paintings reflect the temperament of my nation."
Beijing-based art critic Zhang Xiaoling says Xin's works evoke a sense of sadness for people who work so hard to gain so little, yet still dream of a better tomorrow.