Urban explorers widen their horizons
Share - WeChat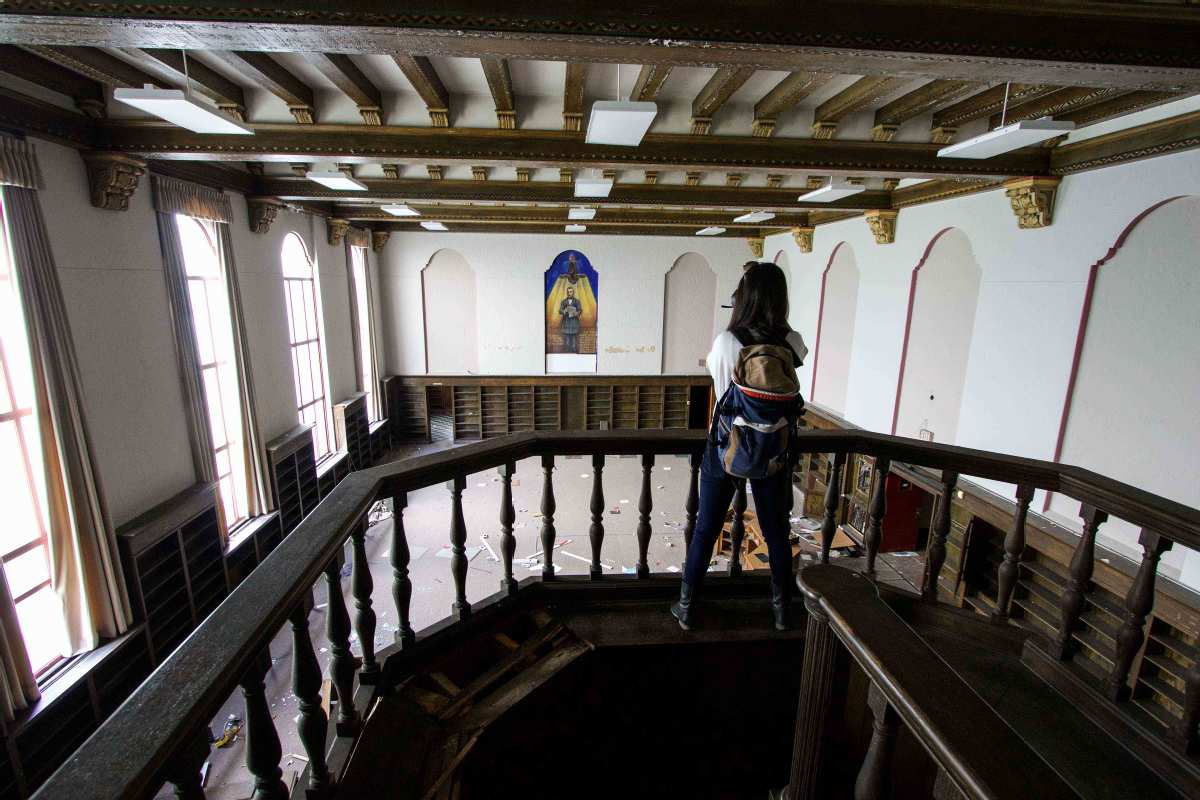 "They were like ghosts standing by the highway, silently watching every passing vehicle. Most of the statues had been mottled by the sun and rain, and were peeling like skin, leaving every president with gullies like tear strains."
But not all urban explorations are as simple and easy as this one, and Pan conceded that such missions can be quite dangerous.
In a post on the social networking service Douban by a group interested in exploring ruins in Beijing, the group leader, who wanted to be identified by his username Kun Lan, said people should follow some safety rules while exploring.
"First, don't get caught by security officials, as exploring urban ruins is not aimed at testing your spying skills," he wrote. "Second, be aware of the safety situation at the site itself. Scout the route and carry out a risk assessment in advance. If the building has a risk of collapse, it is best to abandon the exploration."
The group now has more than 10,000 fans, and a new post appears almost every day, discussing the latest exploration experience. Such posts usually include a series of pictures and site descriptions.
Pan, the urban explorer in Canada, said: "You also have to assess the difficulty of getting in and out of a site. For example, if you can't find the entrance, if it is boarded up or cemented over, or it's too hard to get in, then you have to think twice."