Teen overcomes adversity to shine on court
By Wang Qian | chinadaily.com.cn | Updated: 2020-06-08 12:29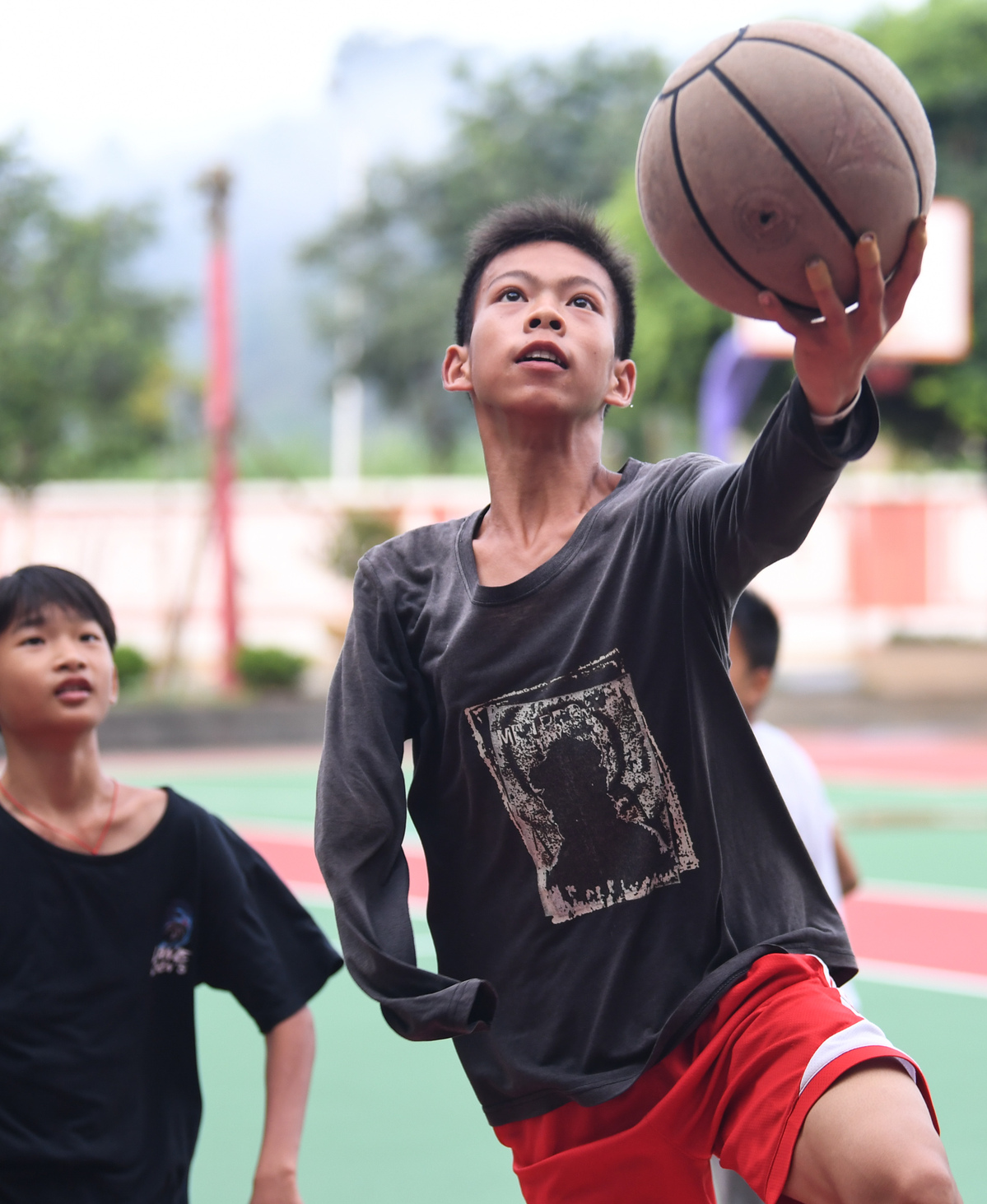 Zhu Fangyu, general manager of nine-time champions the Guangdong Southern Tigers, said that "this is the best child I have ever seen in basketball. I invite him to visit our team. When the CBA season resumes, please come and watch our home games''."
On Saturday, the invitation came true and a dream was realized when Zhang visited the Guangdong training camp, meeting Yi and Zhu. He took a photo with Yi and was given a signed jersey and basketball as a gift.
In a one-on-one battle, he even played with Xu Jie, 20, from the Guangdong team.
His outstanding skills have also wowed NBA stars.
Stephen Curry from the Golden State Warriors, one of Zhang's favorite basketball players, posted on Thursday that "who is this kid? Help me find him! Keep doing it and don't let anyone tell that you can't."
Zhang responded in excitement. "I will try harder".
Curry posted a video on Friday saying that "Jiacheng, you are an inspiration? I am rooting for you! Jiayou''.