Teen overcomes adversity to shine on court
By Wang Qian | chinadaily.com.cn | Updated: 2020-06-08 12:29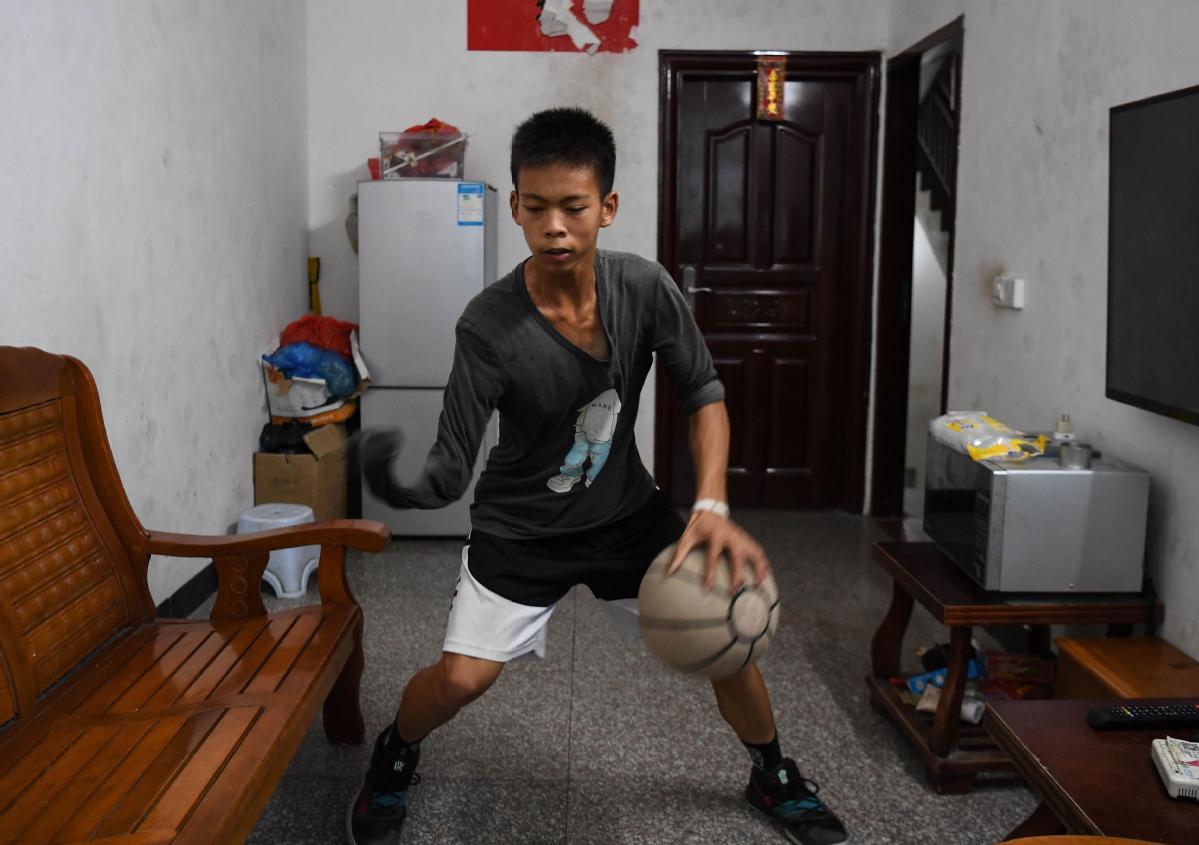 Just like what he wrote in one of his Douyin video, "Give it a try, or give it up". He chose to keep trying.
The teenager's favorite basketball players are Irving and Curry, who are among the best point guards in the NBA.
Zhang's family has been contacted by a number of multi-channel networks who want to build the teen into an internet celebrity.
Preferring a simple and peaceful life, his father turned down these offers and responded that he hoped that his son would study hard and play hard on court.