Teen overcomes adversity to shine on court
By Wang Qian | chinadaily.com.cn | Updated: 2020-06-08 12:29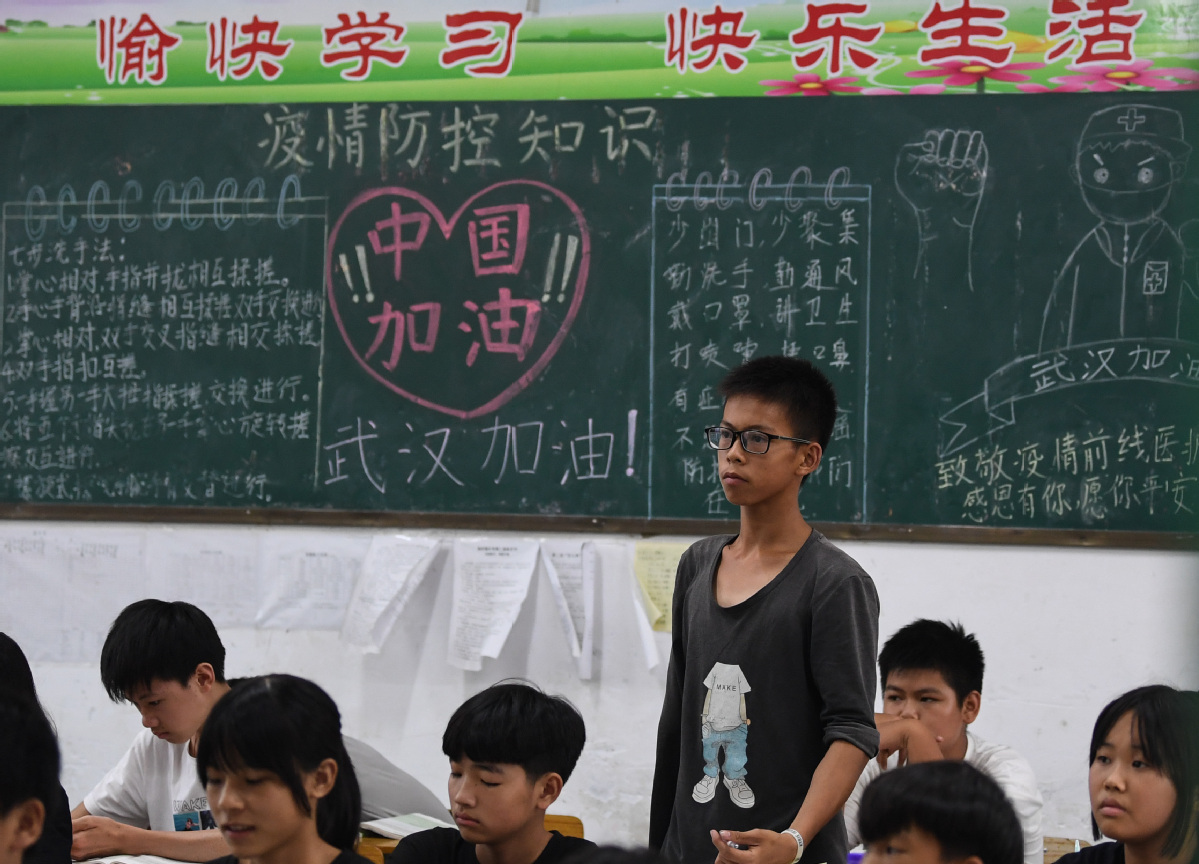 Born in December 2006, Zhang lost his arm as the age of 5 but quickly adapted and learnt to use his left arm and hand.
At 12, he began playing basketball. The sport became his passion and dream. But initially he found even the simplest moves difficult.
"Things that make you a better person mean you may feel uncomfortable during the process," Zhang wrote in his latest Douyin video.
Every day, he plays basketball after school with friends no matter what the weather. Within two years' practice, he broke three basketballs.
"The sport makes me happy and confident. When I touch the ball, I cannot take my hand off," the teen says.
His PE teacher Liu Binglan told local media that Zhang is strong-minded and hard-working.
"You make me proud," his father Zhang Beiha, who is a decoration worker, says.