Young culture fans dress to impress
By He Qi in Shanghai | China Daily | Updated: 2020-08-11 07:01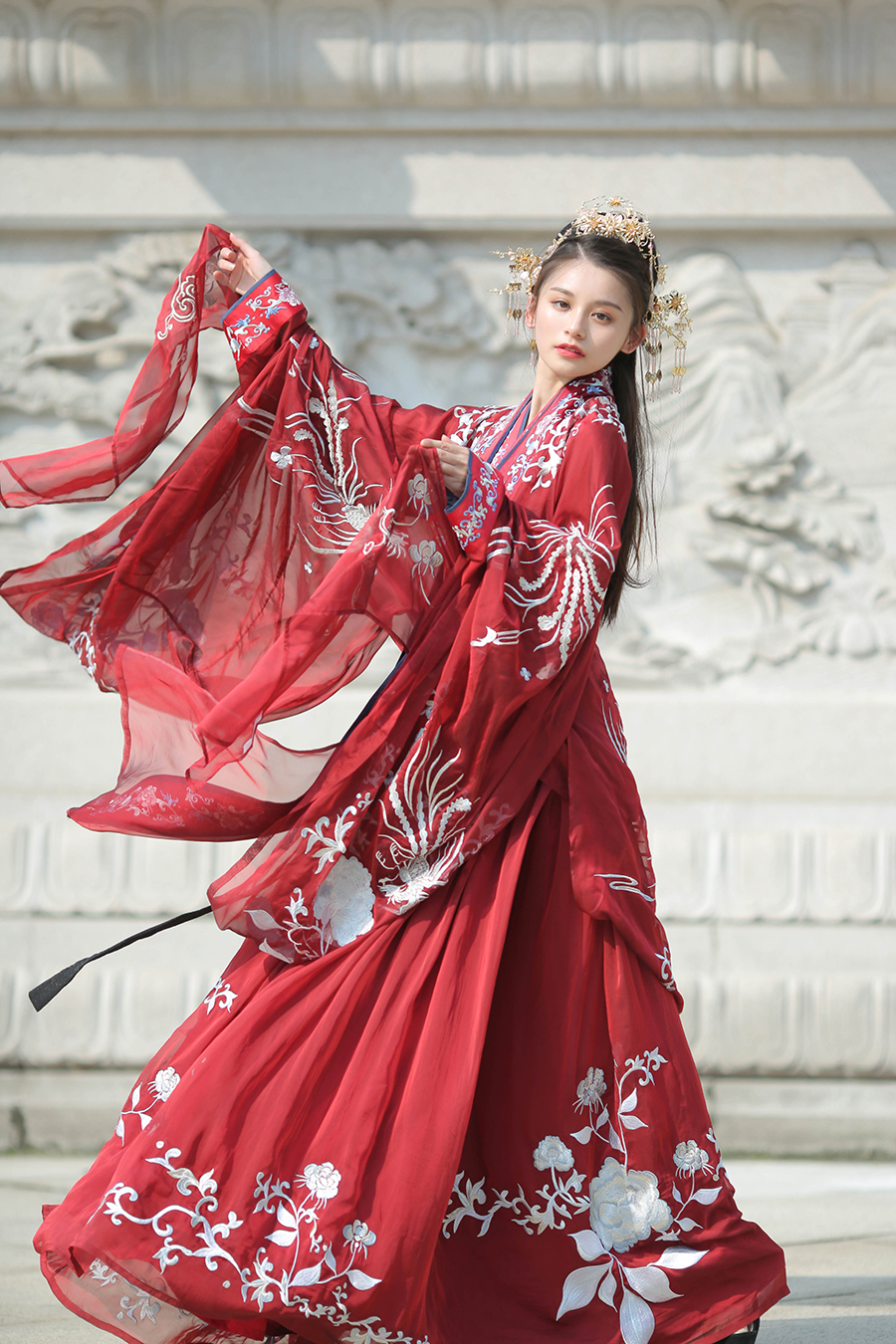 In addition to promoting such groups, China has encouraged traditional culture in recent years, with the State Council releasing a document in 2017 regarding the inheritance and development of the country's traditional arts.
High-end market
In a video uploaded at the end of 2018, Bilibili user "Shiyin" said she spent 5,450 yuan on a traditional hanfu costume, but had to wait 10 months before it was ready to wear, as it featured a complex design and intricate tailoring.
The 2019 Hanfu Industry Report said items costing from 100 yuan to 300 yuan were the most popular, comprising nearly 42 percent of the market, followed by those selling for 300 yuan to 500 yuan. Those in the 500 yuan to 1,000 yuan price bracket accounted for less than 6 percent of the market.
The owner of Fanshawe, a Taobao store selling designer hanfu items, said, "The average price ranges from 3,000 yuan to 4,000 yuan, while the most expensive items sell for 5,000 yuan."
A graduate of Donghua University, where she majored in fashion design, the owner, who only gave her surname of Fan, launched the online store in 2015 after experiencing difficulties finding genuine hanfu items.
She said all those from her store sell online for only one to two hours, with stocks quickly selling out as only a few collections are promoted each time.
"Prices always rise for used items. For example, a style selling for 1,700 yuan at my store will fetch as much as 10,000 yuan on the second-hand market," she said.
Fan added that it usually takes several months to finish an item, including acquiring the materials, the design process, manufacture and adjustments.
"I sold 2,000 units of a highly popular product in less than two hours and it took us half a year to complete all the orders." she said.