Young culture fans dress to impress
By He Qi in Shanghai | China Daily | Updated: 2020-08-11 07:01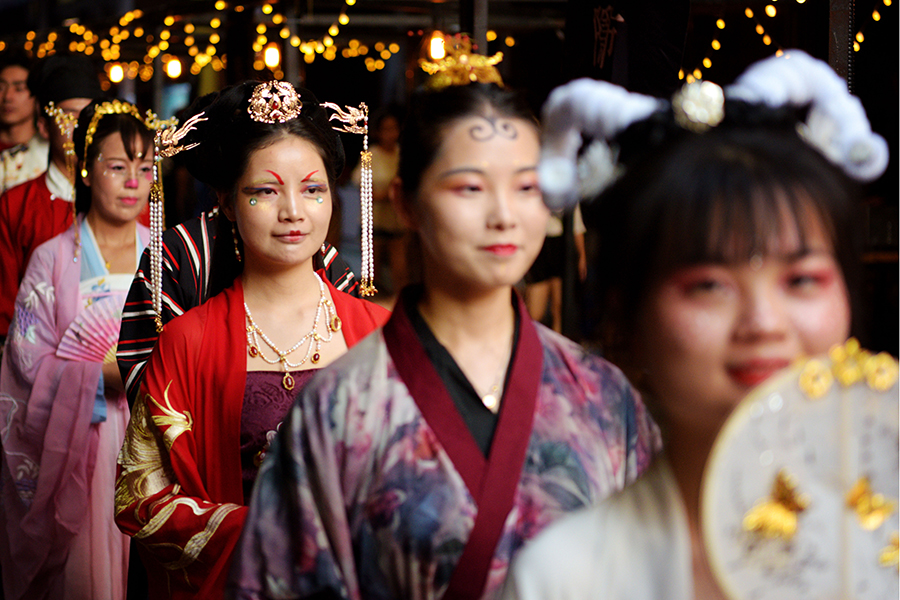 Problems exist
Guo, the Shenzhen designer, said the development of hanfu hinges on it being promoted by enthusiasts, enterprises and industry associations. However, this has resulted in a market with a mix of genuine and fake products.
There are only a few well-known hanfu brands, but also monotonous styles and a lack of high-quality stock, Guo said.
Wen, the professor, said, "It is impractical to universally copy traditional clothing, as lifestyles have changed over time, inevitably affecting fashion trends.
"If people want to make hanfu part of their daily lives, we must consider style, fabrics and comfort-areas in which we have a long way to go."
Deng, who learns about hanfu from books and major networking platforms such as Sina Weibo and Douyin, said the culture still lacks official guidance and education channels.
"But whatever the difficulties, the beauty of the old times, combined with today's fashions, are like a river flowing continuously. Clothing is no longer a basic demand, but a symbol that can reflect one's image and attitude toward life in modern society."
Wen concluded, "The future of hanfu is uncertain, but the love for it will imperceptibly change society."