Biden's $2.3 trillion jobs plan triggers hot debate
By HENG WEILI in New York | China Daily | Updated: 2021-04-08 08:09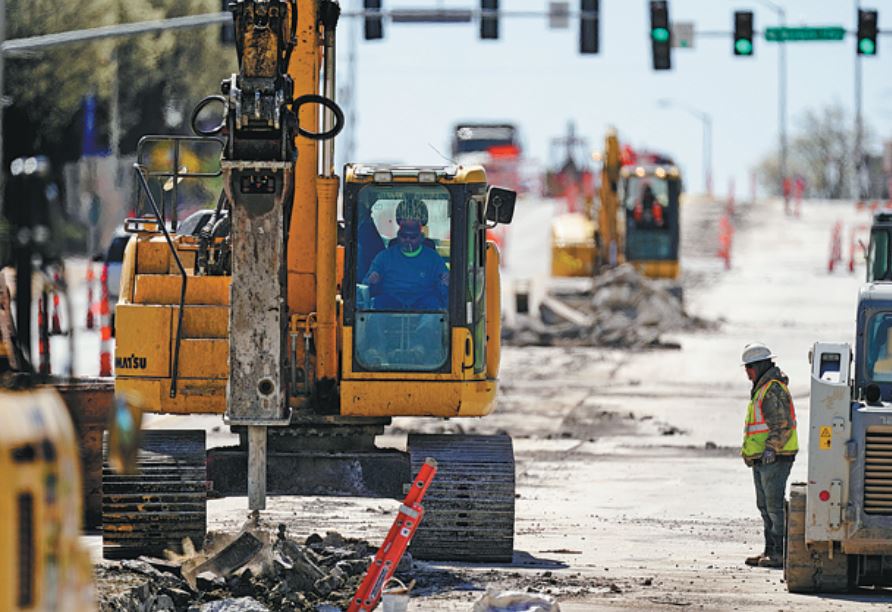 To pass the package without Republican support, Democrats could resort to a budgetary process called reconciliation to get around the 60-vote threshold typically needed for advancing legislation in the Senate. However, there are limits on how many times the procedure can be used each year. The Senate is split 50-50; US Vice-President Kamala Harris, though, can break a tie in favor of Democrats with her vote.
The Democrats have a 219-211 advantage in the House (five of the 435 seats are vacant), but some in the party from high-cost states such as New York and New Jersey are looking for relief on state and local taxes, or SALT, and have said they would not support legislation that does not include this. Former president Donald Trump capped the limit on SALT deductions on income tax returns at $10,000.
The top four transportation-related categories in the proposal are electric vehicle incentives ($174 billion), followed by roads and bridges ($115 billion), public transit ($85 billion) and passenger and freight railways ($80 billion).
The plan does not include any mention of high-speed rail, which Transportation Secretary Pete Buttigieg recently expressed support for.
Biden's plan includes grants for governments and private groups to build 500,000 electric vehicle chargers and replace 50,000 diesel transit vehicles. The initiative is aimed at pushing the country away from internal combustion engines.
Representative Debbie Dingell, a Michigan Democrat, said she wants to ensure that all tax dollars spent on the plan support jobs and production based in the US, such as manufacturing electric vehicle batteries.
"Any US taxpayer money used has to be used for production in this country," she said last week. "We have to be intentional about protecting good-paying American jobs and addressing global climate change at the same time."
Biden also wants to provide $60 billion for "workforce development".
According to a White House statement: "Structural racism and persistent economic inequities have undermined opportunity for millions of workers. All of the investments in workforce training will prioritize underserved communities and communities hit hard by a transforming economy.
"All of us deserve to enjoy America's promise in full-and our nation's leaders have a responsibility to overcome racial, gender and other inequalities to make it happen. To that end, the president is calling on Congress to create new, good-quality union jobs for American workers by leveraging their grit and ingenuity to address the climate crisis and build a sustainable infrastructure. Increased unionization can also impact our economic growth overall by improving productivity."
Republican Senator Shelly Moore Capito of West Virginia said in a statement: "President Biden's so-called jobs proposal is a clear attempt to transform the economy by advancing progressive priorities in an unprecedented way. The proposal would aggressively drive down the use of traditional energy resources and eliminate good-paying jobs in West Virginia and across the country."
The White House has also said the spending plan is necessary to keep up with China on the global economic stage.