Biden's $2.3 trillion jobs plan triggers hot debate
By HENG WEILI in New York | China Daily | Updated: 2021-04-08 08:09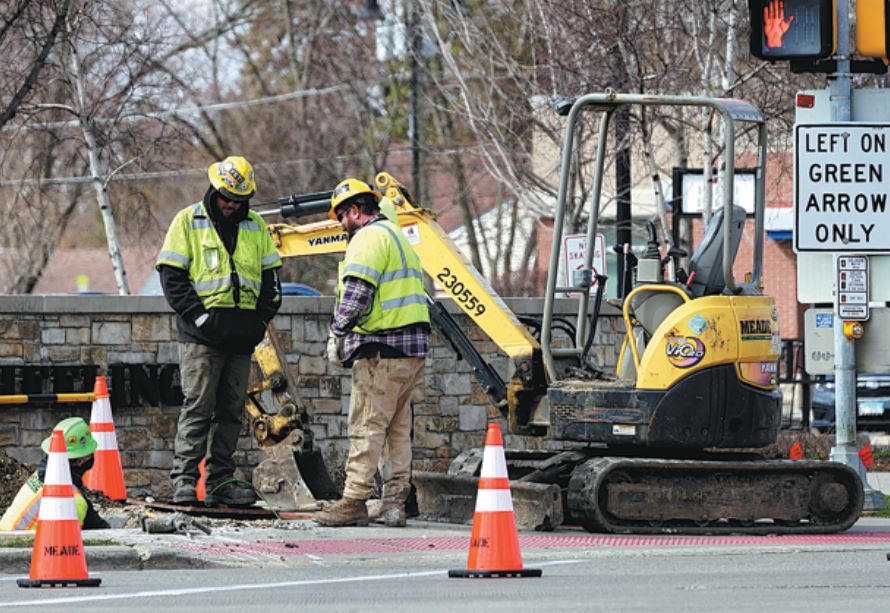 Repairs needed
Jonathan Hillman, a senior fellow at the Center for Strategic and International Studies in Washington, wrote last month: "The United States is entering what could be a decades-long competition in which economic and technological power will matter just as much, if not more, than military might. Starting this race with decaying infrastructure is like lining up for a marathon with a broken ankle."
At his first news conference as president on March 25, Biden detailed the gap in infrastructure spending between the US and China.
"We rank 13th globally in infrastructure. China is investing three times more in infrastructure than the United States is," he said.
"More than one-third of our bridges, 231,000 of them, need repairs. … One in 5 miles (8 kilometers) of our highways and major roads are in poor condition. That's 186,000 miles of highway. Aviation-20 percent of all flights weren't on time, resulting in 1.5 million hours lost in production. Six million to 10 million homes in America still have lead pipes servicing their water lines. We have over 100,000 wellheads that are not kept, leaking methane."
In a meeting with lawmakers last month after his call with President Xi Jinping, Biden said: "If we don't get moving, they're (China) going to eat our lunch. We just have to step up."
According to the 25-page statement on the American Jobs Plan: "We are one of the few major economies whose public investments in research and development have declined as a percentage of GDP in the past 25 years. Countries like China are investing aggressively in R&D, and China now ranks number two in the world in R&D expenditures."
Beyond US infrastructure, Biden told British Prime Minister Boris Johnson in a phone call on March 26 that the West should have an international infrastructure plan to rival China's Belt and Road Initiative.
Biden told reporters, "I suggested we should have, essentially, a similar initiative, pulling from the democratic states, helping those communities around the world that, in fact, need help."
The World Bank estimates that China, through the BRI, has already built or pledged $575 billion to construct energy plants, railways, roads, ports and other projects across the globe.
At home, China rolled out a 15-year plan in February to extend its rail network from 146,300 km in 2020 to about 200,000 km by 2035. The plan also calls for the addition of more than 160 new civilian airports.
China also is stressing technology in its infrastructure initiatives.
On March 25, it announced targeted measures to spur new types of consumption, including accelerating new infrastructure construction and pilot programs for digital currency rollout as part of the government's ongoing efforts to boost domestic demand and foster high-quality growth.
According to a document jointly released by the National Development and Reform Commission and more than 20 other departments, the measures include fostering new types of retail businesses, actively developing an internet-powered healthcare sector and boosting development of digital culture and tourism.
Stepping up construction of new types of information infrastructure, building an integrated national big data centers system, boosting development of 5G networks, and developing smart cities and intelligent networked vehicles also feature among the measures.