Studying a world of wonder
By Xing Wen | China Daily | Updated: 2022-11-24 08:41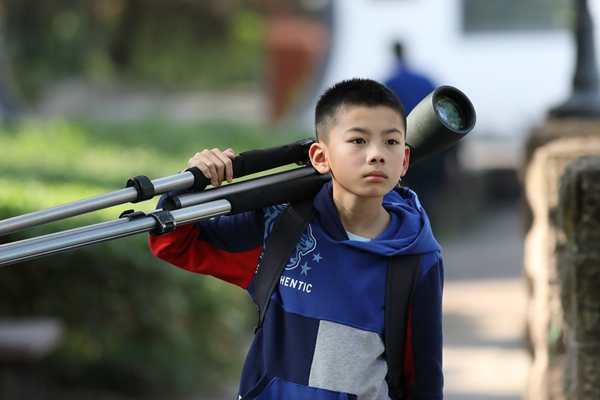 Nature education
The society has also helped plan out bird-watching festivals and competitions for places that have the potential to be popular ecotourism attractions.
Bird-watching brings Shen a new perspective on his surroundings every day.
After he wakes up at around 5:30 am, he is happy to hear the sound of birds chirping outside his window.
Before breakfast, he goes out for a morning walk, during which he studies the environment or looks up to search for birds in and around his residential area.
"It helps me get rid of anxiety," he says. "Nature is just around the corner."
In 2020, the Sichuan government issued a guideline on accelerating the development of nature education for the masses, aiming at building the province into an internationally renowned destination for nature education by 2025.
It's an encouraging move for Shen, who has long been practicing nature education.