Report explores origins of president's economic thought from a local perspective
XINHUA | Updated: 2023-03-20 07:01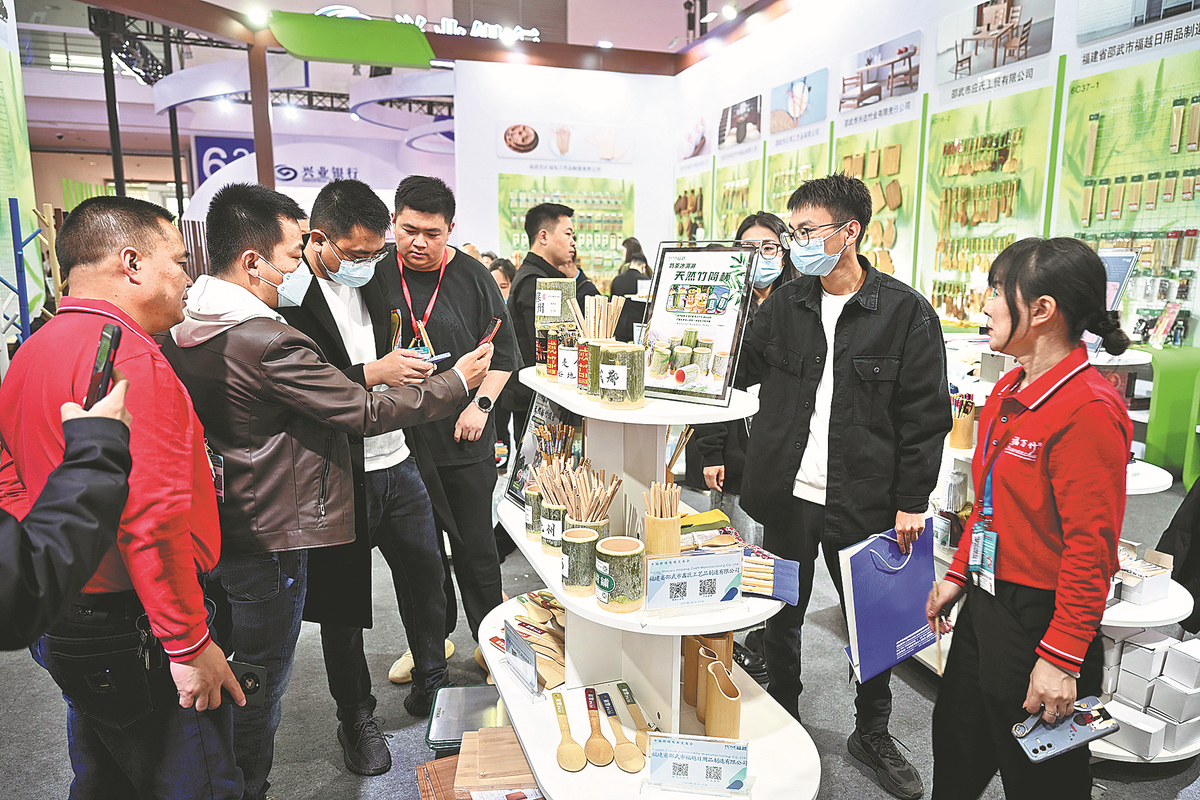 Going digital
Ahead of National Day in 2000, a "Digital Fujian Project Proposal "was placed on Xi's desk. At the time, he was the governor of Fujian.
In a full page of instructions, Xi proposed that "to implement the strategy of revitalizing the province through science and education, we must seize the commanding heights of science and technology. Building 'Digital Fujian' reflects one of the most important commanding heights of science and technology in the world today." Soon afterward, "Digital Fujian" was written into the outline proposal for the 10th Five-Year Plan put forward by the CPC Fujian Provincial Committee. Xi served as head of the leading group of the Fujian Provincial Government for the construction of "Digital Fujian."
"Digital Fujian" was a major project led and promoted by Xi in Fujian, which profoundly boosted the province's economic and social development and became the exploration source and practical starting point of the construction of digital China.
Xi asked cadres and civil servants to strengthen efforts in "eliminating information illiteracy." In an article titled "Digital Fujian Coming to Us" published in February 2002, he wrote: "Informatization is the general trend of today's world economic and social development, and it is a key step to the optimization and upgrading of industries and achieving modernization both in our country and in our province. None of the four modernizations can do without informatization."
Drawing a blueprint
The city of Fuzhou is surrounded by mountains and rivers. Local residents were afraid of floods and fire, because most houses were made of wood. When a fire broke out in one house, a large area of the city would suffer. Whenever the Minjiang River flooded, houses filled with water. Hence, the city was given the nickname "Paper Fuzhou City."
The "3820" strategic project resulted in the transformation from "Paper Fuzhou City" to "Happy Fuzhou City".
In 1993, Xi, then Party chief of Fuzhou, presided over "Fuzhou City's 20-Year Economic and Social Development Strategic Vision," which systematically planned the goals, steps, layout and key points of the three-year, eight-year and 20-year economic and social development of Fuzhou, defined the grand goal of "building a modern international city," and established the general program and general plan for Fuzhou's long-term development.
Under Xi's leadership, Fuzhou organized tens of thousands of people to complete questionnaires, thousands of people to do research, and hundreds of people to discuss the strategy.
With implementation of the"3820" strategic project, Fuzhou has ushered in great changes and achieved a leap from "sitting in the back row" to courageously striving for the best, from "Paper Fuzhou City" to a livable and happy city, and from a riverside city to a coastal city.
Xi laid out the plan with a forward-looking vision, and promoted construction of the "Golden Triangle Economic Circle at Minjiang Estuary" and "Fuzhou at Sea" as important components of the"3820" strategic project.
At that time, some people asked, "How can we manage the sea when the land is not well developed yet?" Xi proposed to "attach as much importance to sea areas as to cultivated land, and as much to marine development as to food production, so as to extend the tentacles of speeding up economic development from land to sea." Now Fuzhou has developed into a coastal city with one of the most active marine economies.
At the 7th Party Congress of Fuzhou in August 1995, Xi made clear the goal of "striving to build a modern international city."
On the basis of the "3820" strategic project, Fuzhou will strive to join the ranks of international advanced cities in 20 or 30 years' time.
"The development of a city should not only consider the medium- and long-term development goals of 10 years and 20 years, but also consider the long-term development goals of 30 years, 50 years or even hundreds of years," Xi pointed out.