Unmanned machines boost China's rice production
By LI LEI in Jinhua, Zhejiang | chinadaily.com.cn | Updated: 2023-06-09 10:59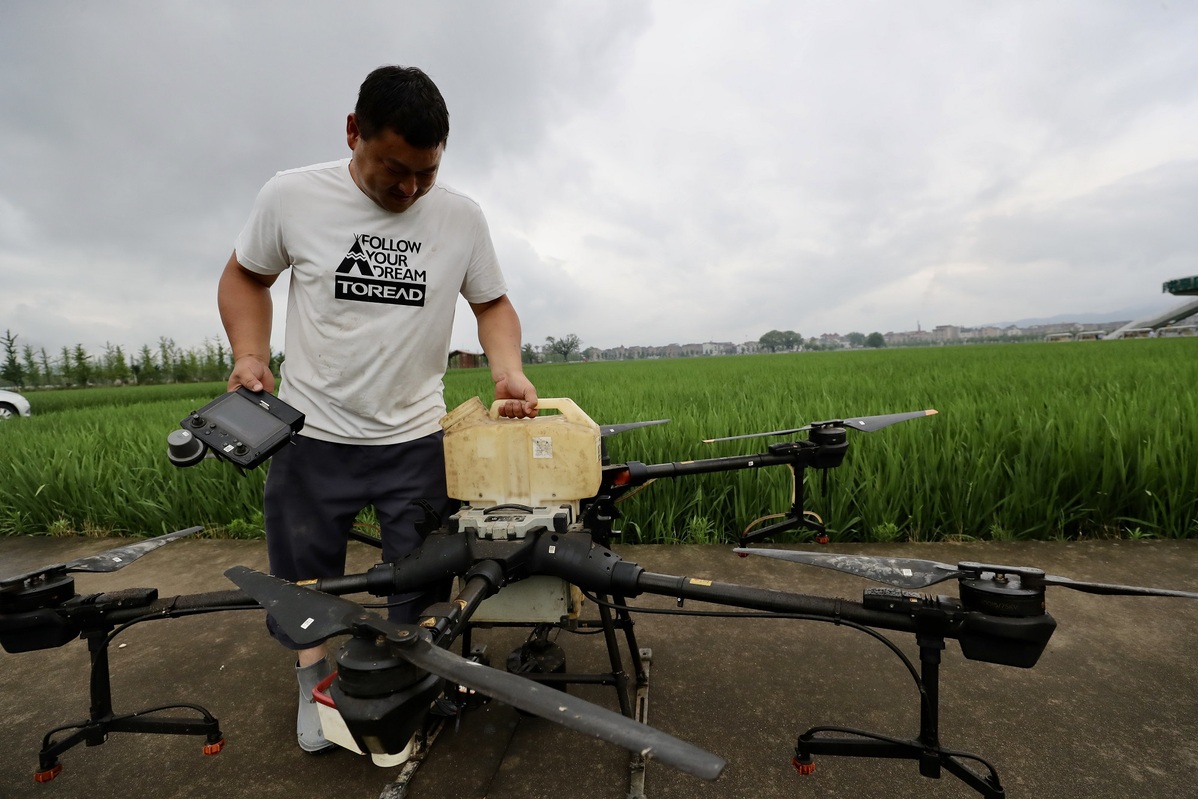 Xu Xufeng, a local Party official, showed a group of visitors around the idyllic fields. Waterfowls skim over the paddy fields in the drizzling afternoon, which is typical of the rain season in China's south. Cement roads that cut across the fields are lined with landscaping flowers installations on both sides.
He said the fields – also a park for locals and an outdoor classroom for students – are planted by just six people.
"From transplanting rice seedlings to field management to harvest, the whole process can all be accomplished with minimum human involvement," he said.