Unmanned machines boost China's rice production
By LI LEI in Jinhua, Zhejiang | chinadaily.com.cn | Updated: 2023-06-09 10:59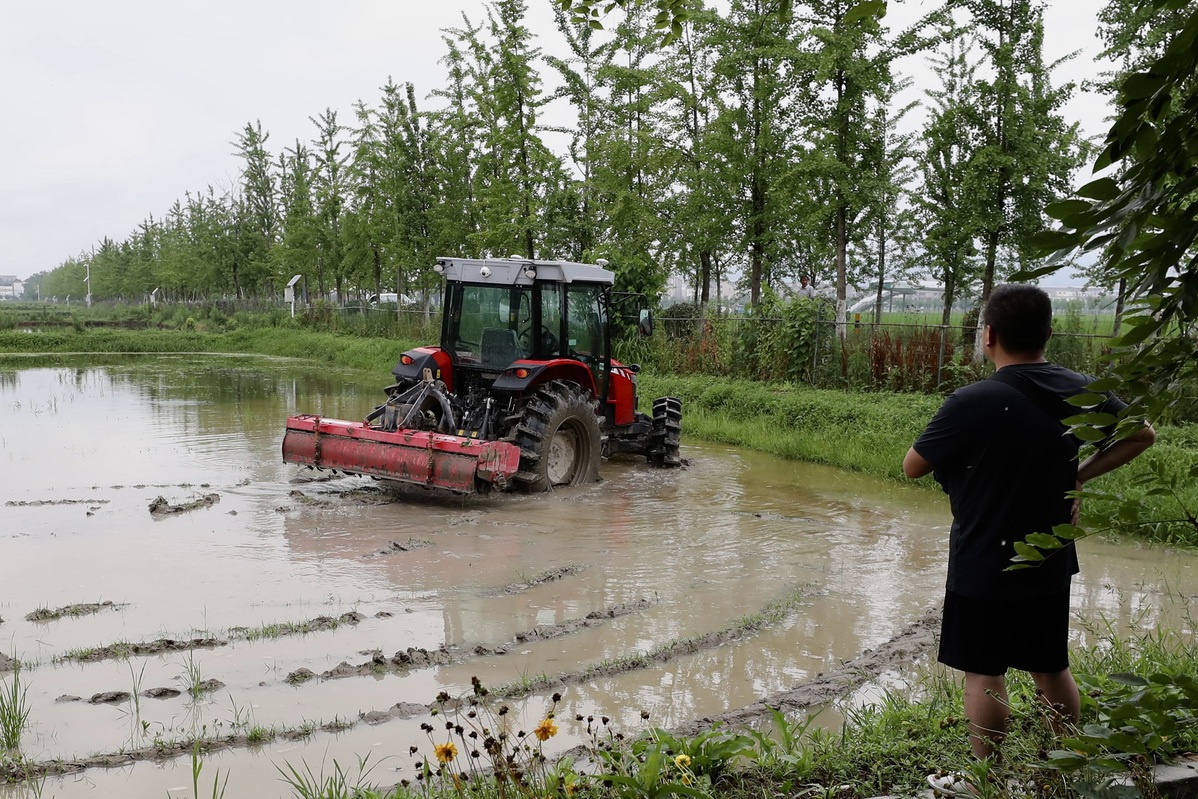 "We want the fields to become a showcase of what grainfields can achieve," he said, adding that the system could generate astounding profits if applied to major growing areas, such as those expansive plain areas in Central China's Henan province.
An exhibition dedicated to the village's history showed that it grappled with a severe exodus of farmers in the 1990s, when the coastal regions were fast urbanizing.
Disinterested in the razor-thin profits promised by rice-growing, the young and capable deserted their fields to land better-paid jobs in cities.