China completes construction of first Hualong One nuclear project
Xinhua | Updated: 2017-05-26 09:07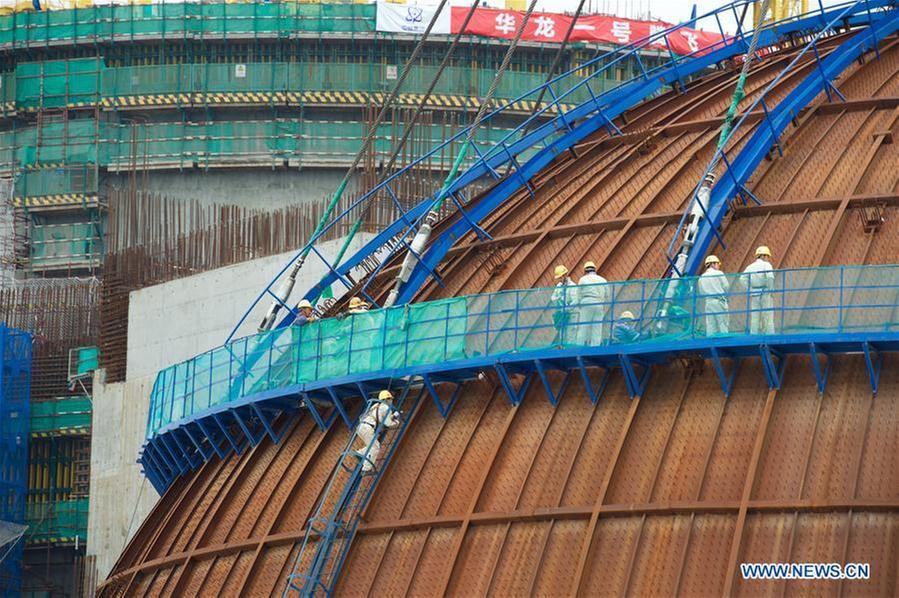 Staff members prepare for the dome installation. [Photo/Xinhua]
The dome will be used for protection against nuclear accidents under extreme conditions, and both its design and installation are very demanding processes.
"The installation is much more difficult than that of traditional nuclear reactors because the whole weight of the dome and the ropes is more than 500 tons," said Yang Jianguo, the lifting commander at the site.
Construction of the pilot project began in May 2015 and was scheduled to take about 62 months to finish.